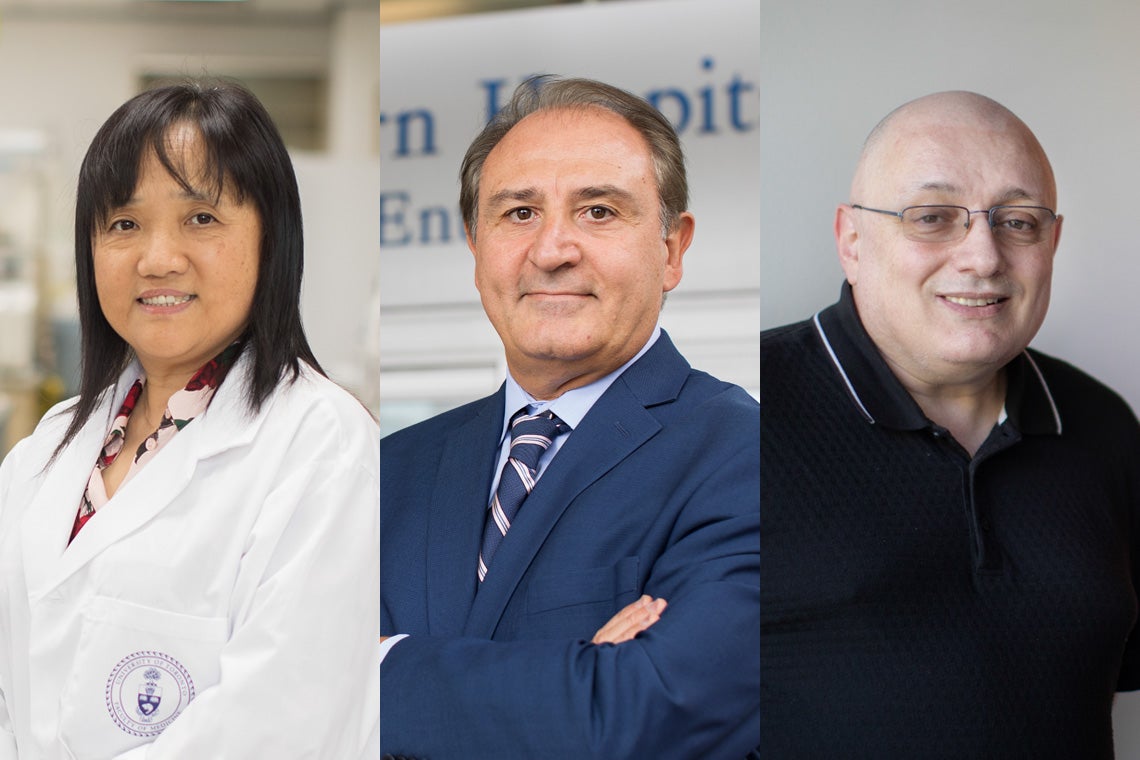 10 U of T researchers named fellows of Canadian Academy of Health Sciences
Ten researchers from the University of Toronto have been named fellows of the Canadian Academy of Health Sciences – one of the most esteemed honours for academics in the field.
From breast cancer diagnosis and neuro-imaging of Parkinson's disease to regulation of alternative therapies and understanding the impact of social inequities on health, the new fellows from U of T and its partner hospitals are at the forefront of tackling a diverse array of issues pertinent to health care and the life sciences.
They include: Professor Fang Liu, co-director of the brain and therapeutic division of the Faculty of Medicine's depatment of psychiatry; Professor Antonio Strafella from the neurology division of the department of medicine at the Faculty of Medicine; and Professor Carles Muntaner of the Lawrence S. Bloomberg Faculty of Nursing.
UTC