'Young, gifted and Black': U of T students celebrate second annual Black Graduation
With former Black Students' Association President Sasha Henry singing "To Be Young, Gifted and Black," approximately 70 Black students at the University of Toronto walked into Hart House's Great Hall Tuesday to celebrate their journey through university.
The students came from across U of T's three campuses to toast their achievements at the second annual Black Graduation event. The event, put on by U of T students alongside convocation, also celebrated students who completed U of T's Transitional Year Program, which helps students acquire the qualifications for university over eight months. 
Matthew Campbell-Williams, one of the organizers, says one of the most emotional parts of the evening was when they called the graduates to the stage, one-by-one, to accept their certificate and Black Grad Class of 2018 scarf.
Campbell-Williams graduates in November and will walk the stage himself next summer.
U of T faculty and staff were also in attendance to show their support, including Rinaldo Walcott, director of the Women & Gender Studies Institute, and John Monahan, the warden of Hart House. 
The keynote speaker was Dionne Brand, a writer, academic, activist and filmmaker who has published 18 books. Her collection of poetry Land to Light On won the Governor General's award. (Brand, a U of T alumna, received an honorary degree from U of T earlier this month.)
---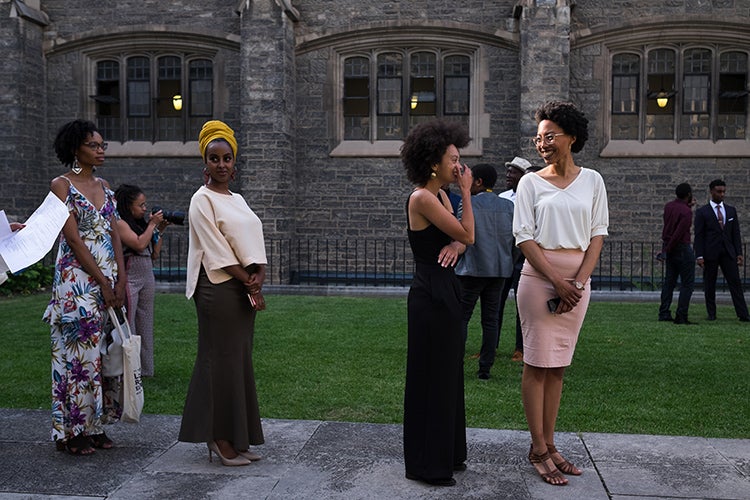 Students line up alphabetically before making their grand entrance at Hart House.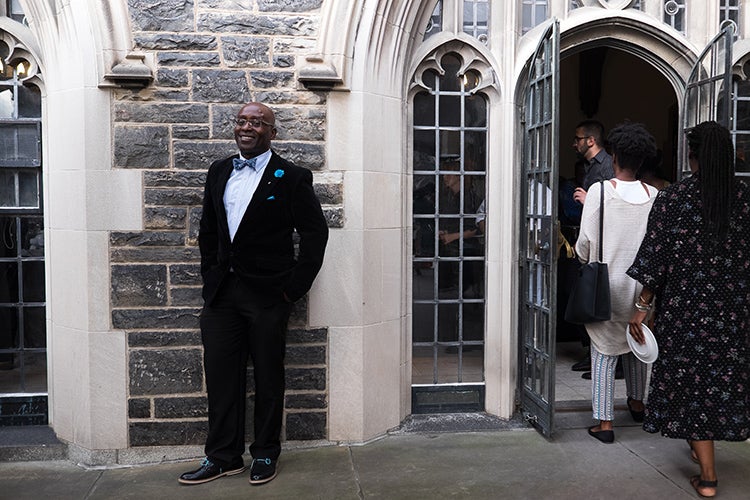 Abraham Blair, who's working on a PhD at the Ontario Institute for Studies in Education: "Whenever you're a minority in any situation there's no voice, [but] there's a voice now."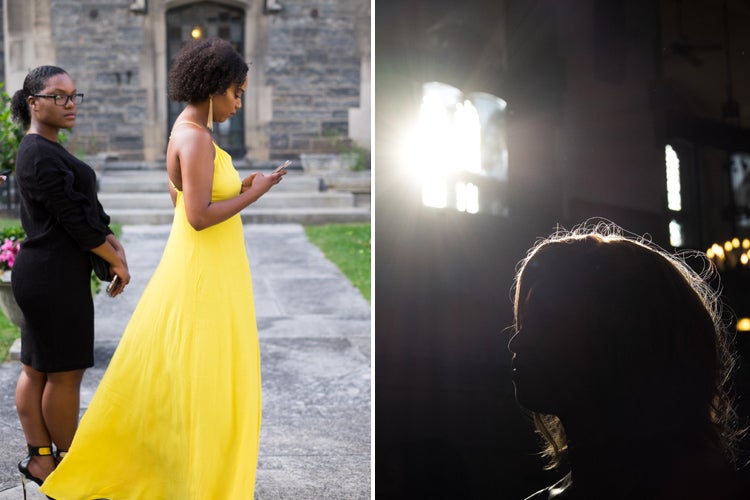 Left: Timaaj Hassen, in the yellow dress, is a graduate of U of T's Transitional Year Program – an eight-month, full-time bridging program that helps students acquire the qualifications to enter university. Right: a student listens to keynote speaker and alumna Dionne Brand, an award-winning writer, filmmaker and activist.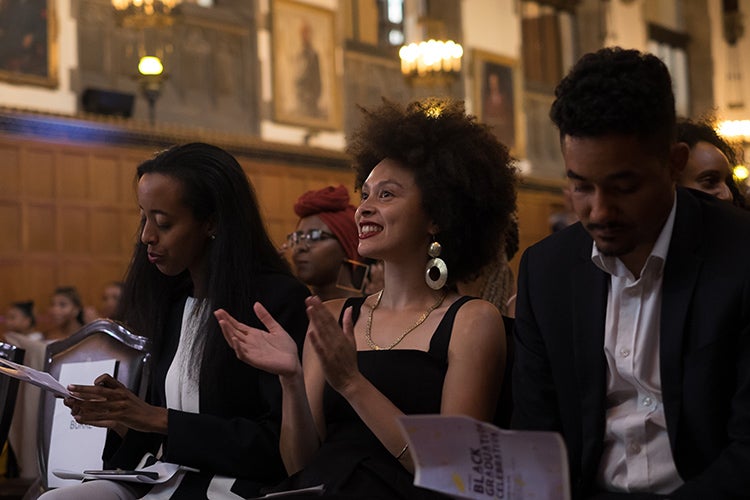 Saron Gebresellassi, Khadijah Salawu and alumnus Kofi Hope, a Rhodes Scholar and founder of the CEE Centre for Young Black Professionals.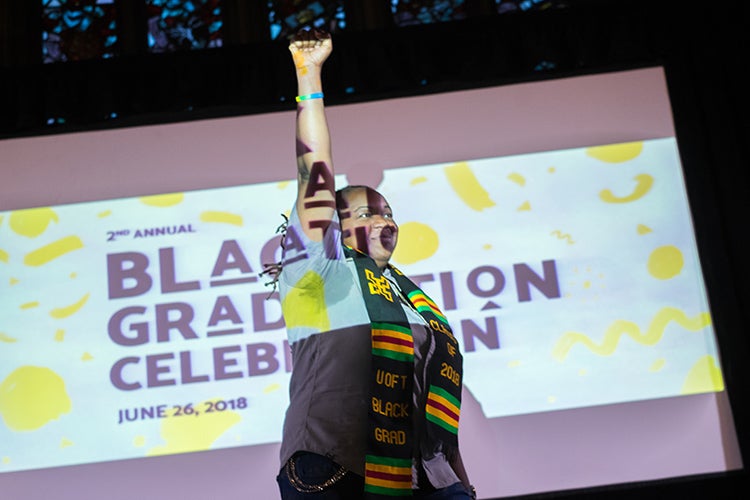 Jordyn Samuels celebrates after being called to the stage to accept a U of T Black Grad Class of 2018 scarf.

Dominic Stephenson, a health studies student at U of T Scarborough, holds her certificate up high as Black Grad organizer Ayaan Abudulle claps in the background.
UTC