What's new in construction and renovations across U of T's three campuses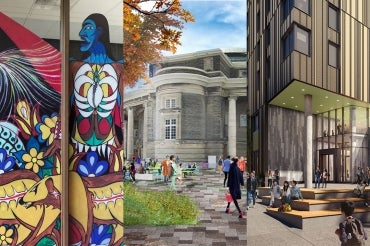 As students, faculty, staff and librarians make their way across the University of Toronto's three campuses this fall, they'll see major changes underway to enhance their experience and boost sustainability.
They include the ongoing Landmark Project to revitalize the historic core of the St. George campus, construction of a new residence building at U of T Scarborough and construction of an interdisciplinary centre at U of T Mississauga.
Here are a few important updates on key construction and renovation projects that are currently underway across the three campuses.
---
St. George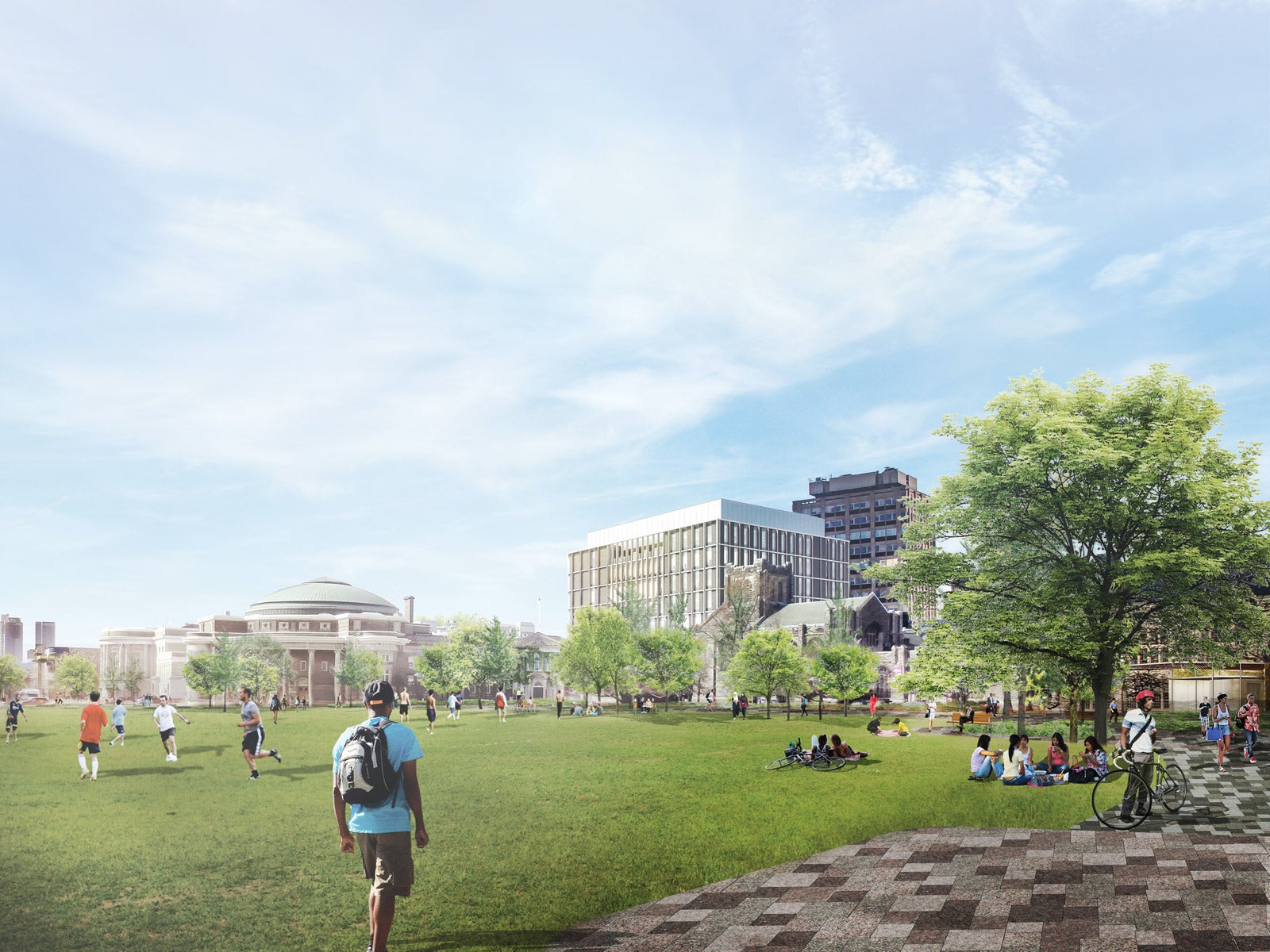 (Rendering courtesy of Michael Van Valkenburgh Associates Inc.)
The St. George campus is being transformed.
The Landmark Project will make the historic core of the St. George campus more pedestrian-friendly, adding new walkways, gardens, landscaping, public seating and improving accessibility. When it's all done, an underground garage below King's College Circle will also house 60 electric vehicle parking spaces and new storage capacity for more than 125 bikes.
At the same time, U of T is building Canada's largest urban geoexchange system beneath King's College Circle. It will store surplus heat in the summer for use in the cold winter months, saving the university an estimated 15,000 metric tonnes of greenhouse gas emissions annually – a key part of U of T's plan to make the campus climate positive by 2050.
As a result of the ongoing work, access to certain buildings will be affected during the fall term. For example, the north plaza entrance of the Medical Sciences Building is closed. Students are encouraged to use the access doors on King's College Road or Queen's Park.
The University College entrance on King's College Circle will also be affected. But students can enter through the doors on the east side of the building on Hart House Circle or through the newly renovated University College Quadrangle, which can be accessed through the north and west sides of the building.
U of T Scarborough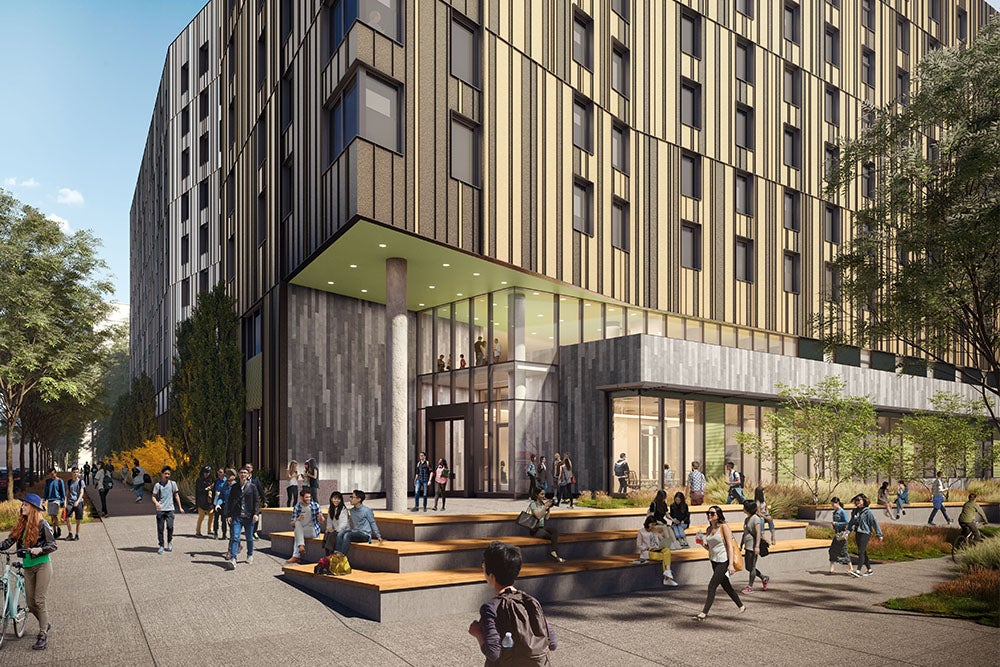 (Illustration by Handel Architects and Core Architects)
Three major construction projects are in progress on the U of T Scarborough campus.
Work on a new residence building that overlooks Military Trail and Ellesmere Road is ongoing. The new space will feature 750 beds, along with a dining facility and food services, a rooftop garden and terrace, and spaces for lounging and studying.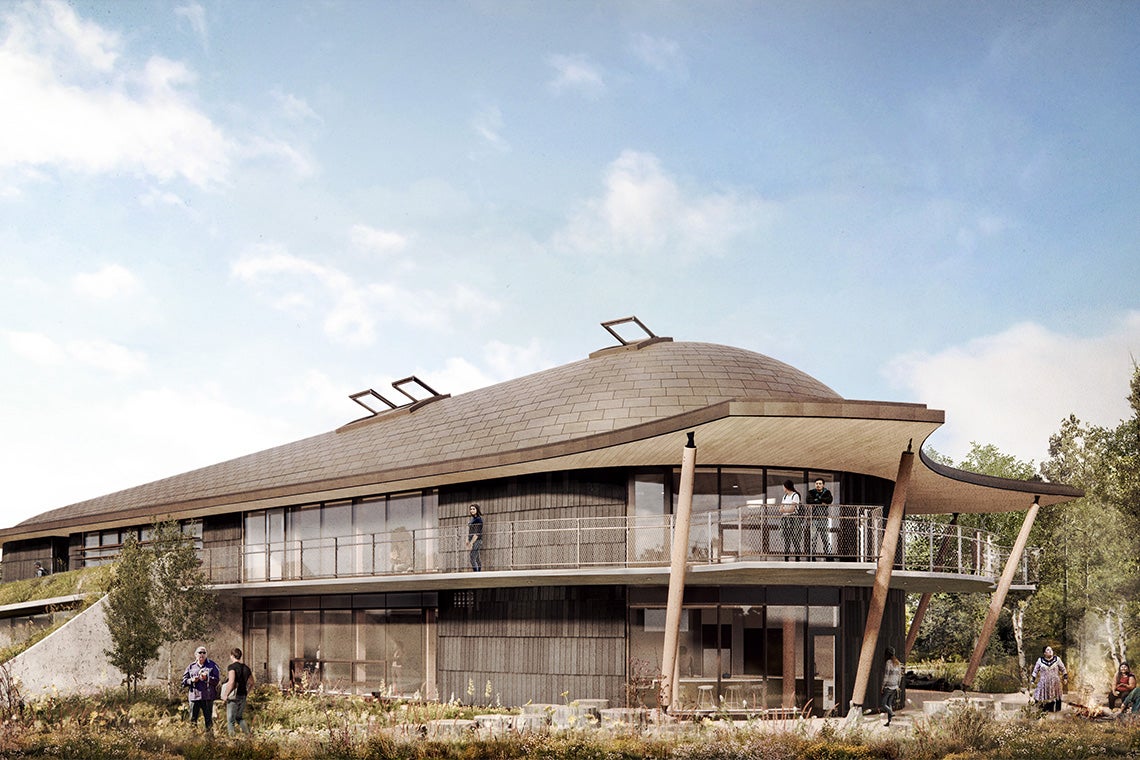 (Image courtesy Formline Architecture and LGA Architecture Partners)
Indigenous House, which has recently started construction, will provide a space for Indigenous community members to meet and pursue research. It features a large gathering room to host indoor ceremonies, additional office space, a student lounge, library and outdoor learning garden.
The campus library is getting a complete makeover. Rolled out in three phases that will end in 2025, the first phase will see the addition of a lounge with pivoting glass doors, allowing the area to easily convert into an event space.
U of T Mississauga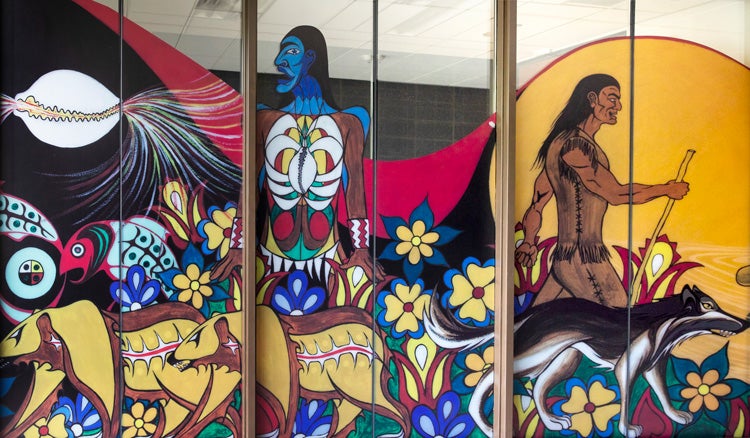 "Kiinwin Dabaadjmowin" by Indigenous artists Philip Cote and Tracey Anthony (photo by Nick Iwanyshyn)
On the west side of the U of T Mississauga campus, construction of the New Science Building is underway. When it opens in June 2023, it will expand U of T Mississauga's wet research capacity while adding faculty, administration and graduate student space.
In the William G. Davis building, the Student Services Hub is taking shape in the former library space. Also slated for opening in summer 2023, the space brings together student affairs groups, the International Education Centre, Career Centre, Accessibility Services and Centre for Student Engagement. 
In the Maanjiwe nendamowinan building, U of T Mississauga is deepening its commitment to the Indigenous community and U of T's Calls to Action with a new Mississaugas of the Credit First Nation Office, featuring a showpiece window treatment by a local indigenous artist.
Nearby on the campus green, the Indigenous Centre has erected another new point of interest – a tipi for use in ceremonies, learning opportunities and events. It will remain in front of the Maanjiwe nendamowinan building until April 2023.
UTC