U of T nabs 4th spot in 2016 National Taiwan University Ranking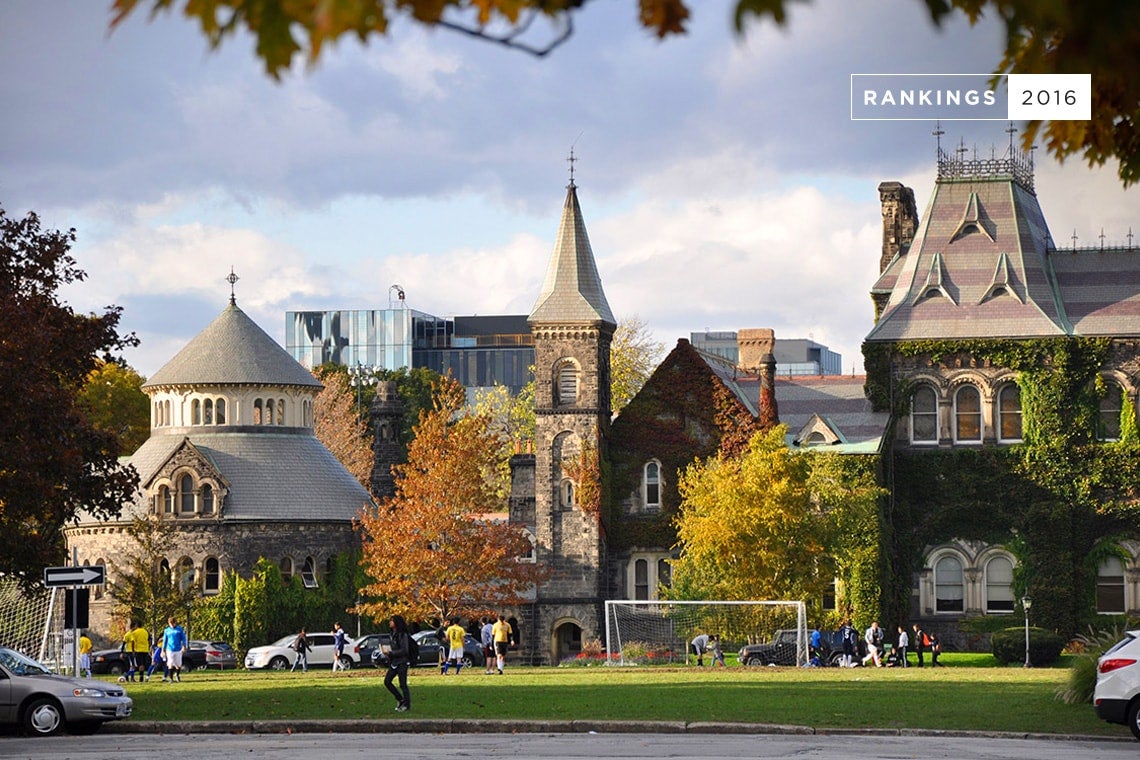 The University of Toronto ranks fourth in the world, behind Harvard, Stanford and Johns Hopkins universities, according to the 2016 National Taiwan University Ranking (NTU).
It's the top-ranked public university in the ranking, followed by Oxford University in fifth place.
"Once again, these results demonstrate the excellence and global impact of the research produced by the University of Toronto's faculty and students in a range of subjects, from pharmacology and toxicology to electrical engineering," said Vivek Goel, vice-president of research and innovation. "Overall, U of T has done exceptionally well in international rankings this fall."
Unlike other international rankings, the NTU only analyzes and ranks scientific papers of the top 500 universities based on research productivity, research impact and research excellence. It categorizes them into six fields and then breaks the results down further into 14 subject areas.
Since 2007, NTU has ranked U of T between 14th and third in the world and first consistently in Canada. Two other Canadian universities ranked in the top 50 this year: UBC (24th) and McGill (33rd).
Field Categories for the 2016: NTU Ranking
Clinical Medicine: third (unchanged for past three years)
Life Sciences: seventh (unchanged for past two years)
Social Sciences: ninth (up a spot from 10th in 2015)
Natural Sciences: 33rd (28th in 2015)
Engineering: 43rd (39th in 2015)
Agriculture: 49th (39th in 2015)
Last month, Times Higher Education (THE) placed U of T in the top 25 in seven of the eight subjects it ranked, as well as 22nd overall out of 980 universities it surveyed worldwide.
QS World University Rankings ranked U of T 32nd overall in the world, while Shanghai Jiao Tong University placed it 27th in its annual Academic Ranking of World Universities (ARWU).