Indigenous leaders on how to celebrate National Aboriginal Day
"Join hundreds of children of all diversities standing up for justice"
For National Aboriginal Day, U of T News asked Indigenous leaders, alumni and Elders to share their thoughts on what June 21 means to them.
The day is an opportunity for Canadians to celebrate the heritage, diverse cultures and outstanding contributions of First Nations, Inuit and Métis peoples.
U of T News also asked each of our Indigenous leaders for a moment they wish every Canadian could experience. 
---
Cindy Blackstock
Cindy Blackstock has been fighting for equal rights for First Nations children in Canada for more than 20 years.
Her organization First Nations Child & Family Caring Society took the federal government to court for discriminating against First Nations children and won.
Blackstock – a U of T alumna with a PhD from the Factor-Inwentash Faculty of Social Work –  continues to advocate for First Nations children in Canada and has been recognized by the Nobel Women's Initiative, the Aboriginal Achievement Foundation, Frontline Defenders and many others.
She says Canadians should read John Millroy's book, A National Crime: The Canadian Government and the Residential School System, 1879 to 1986.
"It tells the story of residential schools from the perspective of the government of Canada's documents," says Blackstock.
There's also Have a Heart Day on Parliament Hill – a must-see event on Valentine's Day to witness reconciliation in action.
"Join hundreds of children of all diversities standing up for justice for First Nations children and youth," says Blackstock.
---
Phil Fontaine
U of T's recent honorary degree recipient Phil Fontaine has spent his career advocating for the rights of Indigenous peoples.
For National Aboriginal Day, Fontaine encourages all Canadians to learn about the history of Indigenous peoples and Canada.
"We have a shared history that has shaped our relationships and has brought us to the place where we are today," says Fontaine, a member of Sagkeeng First Nation in Manitoba. "It is only through developing a greater understanding amongst one another that it can help us build a more positive and respectful relationship."
As a starting point, Fontaine says, he thinks Canadians should become familiar with the Truth and Reconciliation Commission (TRC) of Canada website and take time to learn about the commission's findings, particularly the excutive summary and the calls to action. 
"I believe it is important to learn about the history of colonization in Canada and the residential school experience – not to seek pity or to assign blame or guilt, rather to learn from these experiences and never to repeat them," he says. "It's time to move forward."
Fontaine recently launched a campaign Recognition2Action to raise awareness about the role Indigenous peoples have played in Canada's birth.
"Canada's 150th birthday is a wonderful opportunity to complete the story of Canada by recognizing the contributions of the Indigenous nations of this country," he says.
---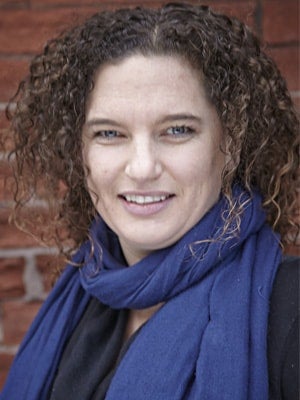 Shannon Simpson
As the new director of First Nations House at U of T, Shannon Simpson says National Aboriginal Day is a day to celebrate Indigenous cultures and a day for non-Indigenous people to learn and begin to build relationships with Indigenous peoples.
As for ways Indigenous peoples can celebrate Indigeneity thoughout the year?
"It can be difficult in such a big city, but there are lots of opportunities in Toronto to connect, share and learn with other Indigenous peoples throughout the year," says Simpson, a member of Alderville First Nation whose maternal side is Anishinaabe.
Simpson says she plans to celebrate by attending the annual Na-Me-Res Traditional Pow Wow with her family at Fort York in Toronto. The event is scheduled for June 24.
"We strive to celebrate our culture throughout the year and not only in June," says Simpson. "It is important for me that my children know who they are and have opportunities to connect with Anishinaabe culture as much as possible."
---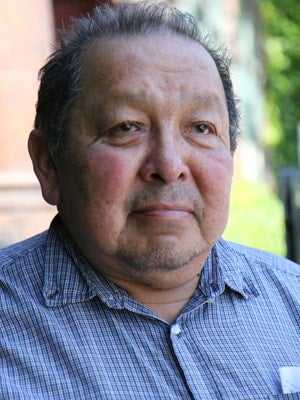 Ernie Sandy
A passion for education brought Ernie Sandy to U of T as a member of the Elders Circle. He is known as the Academic Elder and encourages students to stay on their academic path.
"I like to describe myself as walking two worlds – one of academia and one of my ancestors," says Sandy, who lives in Barrie, Ont., but is from the Christian Island community on Georgian Bay.
"When I walked across the stage at graduation, that was one of my high points, and if I want to share something with the public, it would be the feeling of 'I did it,'" says Sandy.
"At the same time, I haven't looked at my degree since 1985. It's not the piece of paper I have, it's the education I have, and what I do with it."
Sandy says he believes learning is a lifelong process, and he uses his education to continue to educate Indigenous and non-Indigenous people alike: "I use my education to advance my people, politically, socially, morally and spiritually."
He shares knowledge through the dozens of articles he's published and the lectures and courses he's taught at U of T's Faculty of Law, Faculty of Medicine as well as many other postsecondary programs across Ontario.
"One thing I've witnessed is Indigenous students rising up from our dark past," he says as he raises his hand as if he's cradling the moon. "They're becoming more luminous, become brighter, casting light upon the dark shadow. We're rising, rising."
---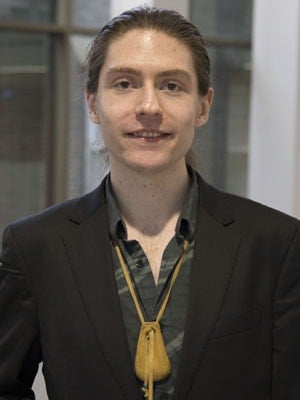 Zachary Biech
Known as a powerful student leader, U of T's Zachary Biech says he'd like to send a message to all Indigenous people across Turtle Island:
"Embrace your identity and be proud of who you are all day every day," he says. "You are special and good, and you deserve the freedom to celebrate your Indigeneity!"
Biech, who has just finished his first year at U of T's Faculty of Law says he's a descendent of Plains Cree chief, Chief Poundmaker.
He is a founding member of the Indigenous Studies Student Union and was the student flag bearer at U of T's first-ever powwow, organized by the ISSU earlier this year.
For National Aboriginal Day, Biech calls upon Canadians to decolonize themselves.
"Don't be afraid to seek the truth, and don't be afraid of that truth," he says. "This means being a critical thinker, and this means asking yourself the tough questions about your country and yourself," he says.
As for one thing Biech would like everyone to experience? It's the 1998 film, Smoke Signals – a film that gives a glimpse into contemporary Native American life.
"The film is an all-time classic, with a great balance of humour and story. In a lot of ways, it speaks for itself," he says.
UTC