Commemorating 25 years at U of T's First Nations House
First Nations House founder Diane Longboat reflects on her dream of "revolutionizing education" for Indigenous students
Now in its 25th year, First Nations House is a centre for Indigenous life on campus.
As First Nations House plans events this year surrounding its anniversary, founder Diane Longboat talked about why she felt it was necessary to open a "culturally relevant" hub for Indigenous students on campus. 
A U of T alumnus who graduated with a master's in education in 1978, Longboat returned to U of T to lay some important groundwork to help Indigenous scholars thrive. She launched a new health sciences initiative, which helped spark the idea of creating First Nations House.
"I wanted to revolutionize education for our people so we didn't have to make a choice between getting a first-class education and giving up our language, culture and ceremonial life in the process," says Longboat, a member of the Turtle Clan and Mohawk Nation who is a ceremonial leader, traditional teacher and healer.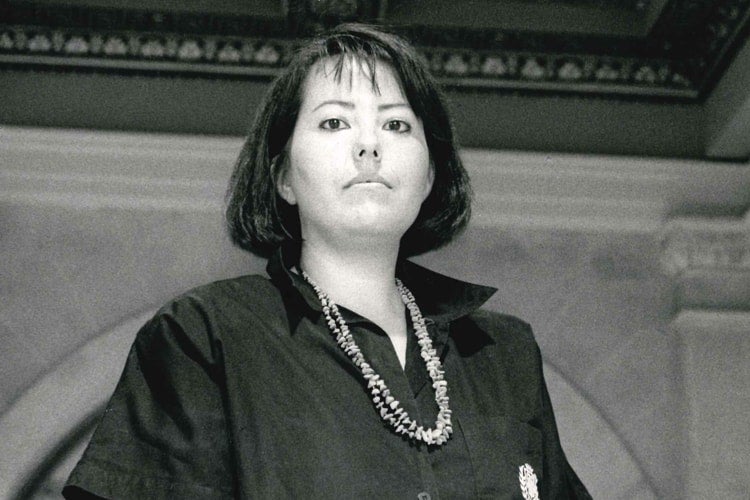 Longboat, who has worked at Assembly of First Nations and Chiefs of Ontario, has been an Elder at CAMH since 2014. She helped found First Nations House (photo by Homa Fanian, courtesy of U of T Archives)
In 1986, she started what was then called "The Indian Health Careers Program" at U of T – an initiative funded by Health Canada. The goal was to attract more Indigenous students into health careers such as medicine, nursing and community health. 
She began networking with faculty members in medicine, dentistry and nursing science and found that before long, there was an excellent support system on campus that could help her recruit candidates for health sciences programs.
Not only did Longboat want to attract new Indigenous students, she wanted to make sure they would want to stay – and complete their education. To do that, she felt students needed support that would adequately address their needs.
Opening its doors in the Borden Building on Spadina Avenue in 1992, Longboat says the students that came to First Nations House were from all over Canada. Immediately, she could see its benefit.
"It was interesting to see how they bonded together in the university environment because we had a space for them to convene," says Longboat.
Jonathan Hamilton-Diabo, director of First Nations House, says Longboat was instrumental in getting First Nations House off the ground.
"She did a lot of work here when there wasn't much to work with," he says.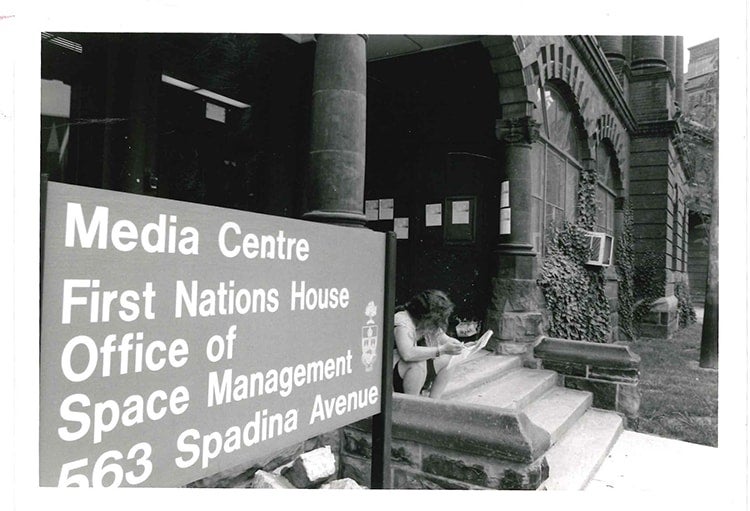 First Nations House first opened in 1992 at its current location (photo by Jewel Randolf, courtesy of U of T Archives)
Today, students come to First Nations House for academic and financial support, guidance from elders, traditional teachings and a vast range of culturally-relevant events and programming for Indigenous and non-Indigenous students, faculty and community members.
The Centre For Indigenous Studies is also located in the same building.
Hamilton-Diabo says in recent years, he's seen more positive momentum around Indigenous issues across U of T.
In January, a Truth & Reconciliation Steering Committee, established by University of Toronto President Meric Gertler and Vice-President and Provost Cheryl Regehr released its final report with 34 calls to action in six key areas, for improving life on campus for Indigenous students.
President Gertler and Provost Regehr provided a response to the final report in February, outlining several ways in which the university plans to respond, including hiring more Indigenous faculty and staff, and appointing a new Director of Indigenous Initiatives.
"We're seeing greater interest from faculty, staff and students over Indigenous issues," says Hamilton-Diabo. "There's a lot more questions like, 'How do we do this?'"
Longboat says she'd love to see the university become a centre of excellence for Indigenous research with experts in every faculty who could be consulted when issues arise, relating to Indigenous law, health policy and other topics related to nation-building and Indigenous sovereignty.
UTC