Five stories about mental health and resilience to mark World Mental Health Day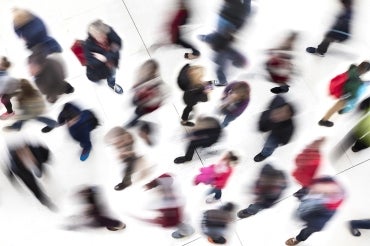 The theme of this year's World Mental Health Day is mental health promotion and suicide prevention, with the World Health Organization calling suicide a global phenomenon responsible for 800,000 deaths each year.
"Suicide can affect anyone, anywhere, young and old, from all walks of life," Tedros Adhanom Ghebreyesus, the director-general, says in a video message on WHO's website.
"If you're worried about someone, reach out and offer your support. Encourage them to seek help. Go with them to an appointment. Let them know you care."
U of T News covered both issues – mental health and suicide – over the past year, publishing everything from expert tips for students to manage exam stress to exploring the negative impacts of media reporting on suicide at the expense of stories about resilience.
It also tracked the activities of the University of Toronto's Presidential and Provostial Task Force on Student Mental Health, which is reviewing the university's mental health supports and services on all three campuses.
The 13-member task force, announced back in March, continues to call for feedback from the U of T community via an online consultation form that remains open until Oct. 15.
Here are five stories U of T News published in recent months to provide information and context for readers: 
---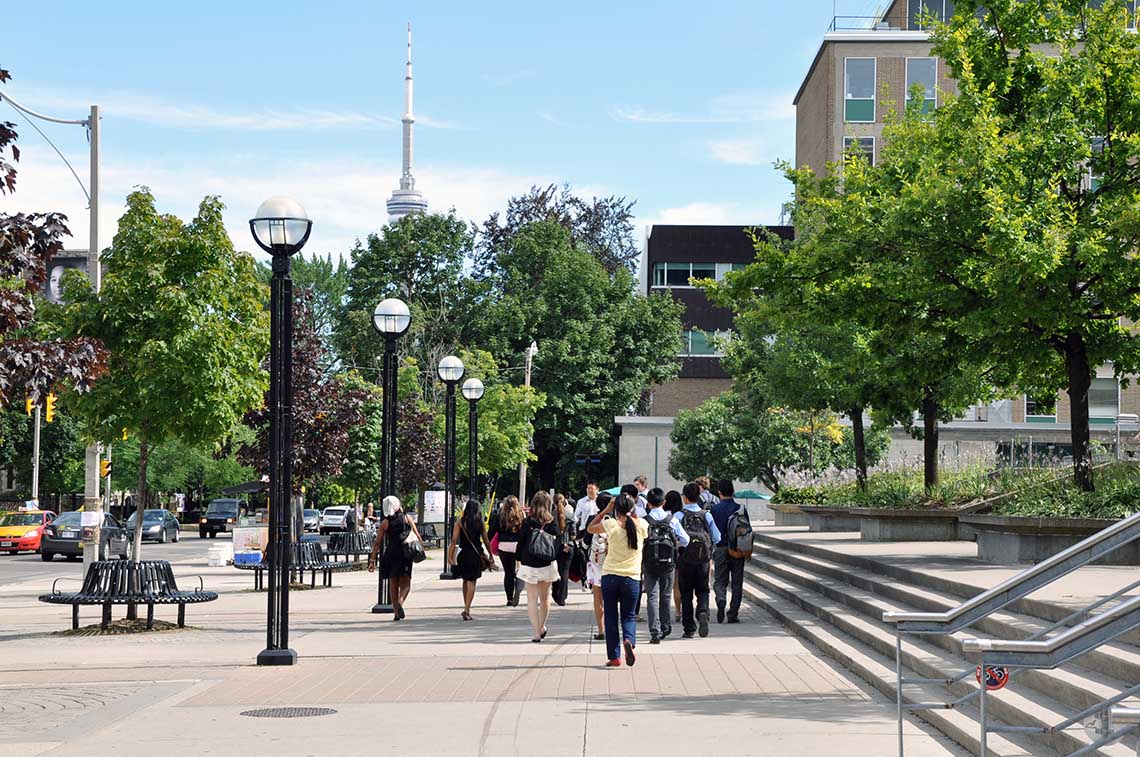 (photo by Diana Tyszko)
Andrea Levinson, the psychiatrist-in-chief at U of T Health & Wellness, unpacked the reasons behind the rising number of students who are seeking help for mental health issues – and why post-secondary institutions may be struggling to keep up.
One of the biggest factors, Levinson says, is the work done to reduce stigma around mental illness.
"Stigma is waning and there's an increased willingness for students to seek help," she says.
There's also been a shift in the way students describe what they're experiencing, according to Levinson. "There are studies that show the emerging adult cohort may have attributed their symptoms to stress previously, but may now attribute them to mental health problems, which could be more likely to lead to help-seeking responses."
---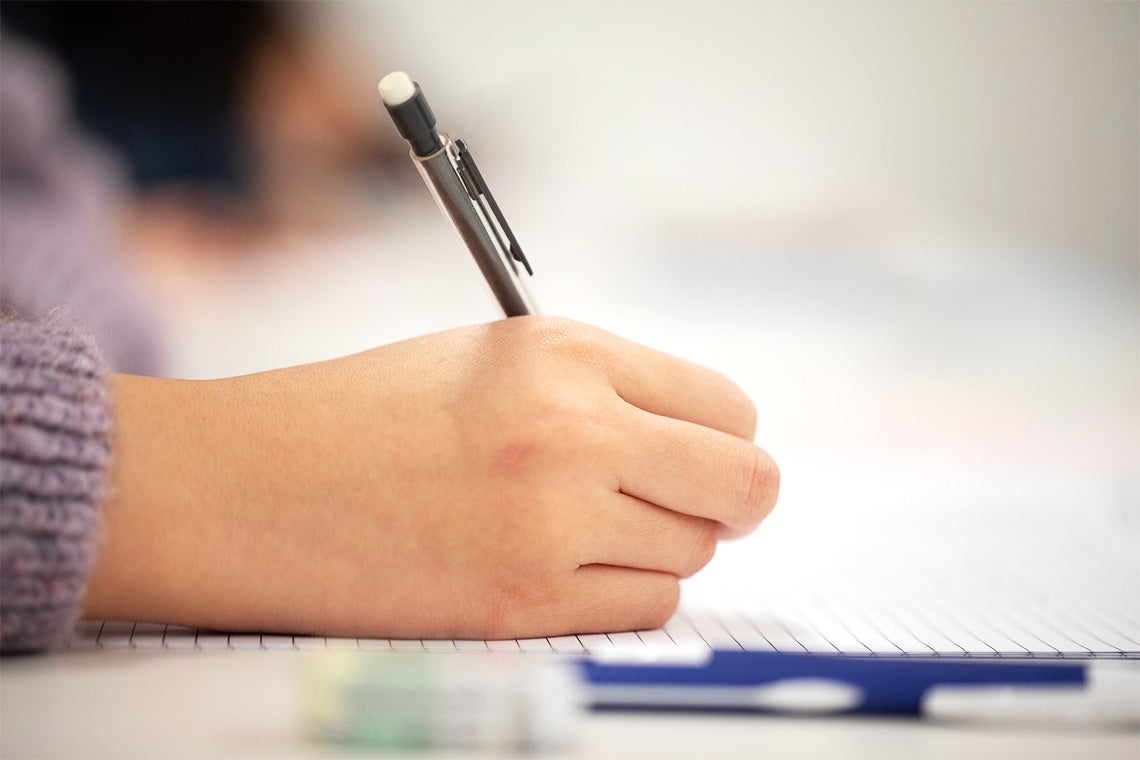 (photo by Stephen Dagg)
Exam periods can be particularly stressful for post-secondary students. So U of T News sought out nine tips on managing exam stress from a psychology professor, master's student and registered nurse. Their advice ranged from the practical – eat healthy and get lots of rest – to more introspective techniques like finding one's "stress signature" and learning to celebrate achievements.
"Take the time to enjoy the feeling when you are getting through each task, exam, assignment and feel good about yourself," says Elsa Kiosses, a health promotion nurse at U of T Scarborough. "Positive thinking can positively impact your motivation and performance."
---
When U of T's Presidential and Provostial Task Force on Student Mental health announced its membership, U of T News asked the four student members about their experiences and perspectives of mental health on campus.
Aurora Nowicki, an undergraduate in the Faculty of Applied Science & Engineering, says she had dealt with mental health challenges herself and wanted to help other students who might be unsure of where to turn. "I thought I was the only one [dealing with mental health issues] – which seems silly now in retrospect because it's very common – but that's the thing, you think you're alone but then you start talking to other people and you realize how pervasive it is."
Similarly, Egag Egag, a graduate student at the Factor-Inwentash Faculty of Social Work who was doing a practicum working with youth with addiction and other mental health issues, says he wanted to bring the perspective of someone who is both a consumer and provider of mental health services.
"As a consumer, I can relate to the urgency of relief that many students experience when seeking out support, and I am also aware of the various access barriers students might have to endure," he says.
---
Dr. Mark Sinyor and Dr. Ayal Schaffer, both in U of T's department of psychiatry in the Faculty of Medicine and associate scientists at the Sunnybrook Research Institute, helped develop guidelines for Canadian journalists reporting on suicide.
The guidelines aren't meant to censor reporting, but to make sure journalists are equipped with the latest scientific evidence so they can report on the issue responsibly. That includes numerous papers that show increases in suicide rates after repetitive reporting on suicides – the coverage of actor Robin Williams death has been associated with as many as 1,800 suicides in the United States beyond what was expected over the following five months – and a growing body of evidence to suggest that reporting stories of resilience can have the opposite effect.
As an example of what he considers irresponsible reporting, Sinyor cites articles that attribute a suicide to "inner demons" or something similar.
"We wouldn't use this kind of language anywhere else in health," he says. "For example, if you were covering a story about someone who died of a heart attack, you wouldn't talk about the evil spirits that invaded their coronary arteries."
---
Emily Nalder, an assistant professor in the Faculty of Medicine's department of occupational science and occupational therapy, is studying the role of resiliency in mental health. One of her current projects is focused on improving resiliency for university students facing mental health issues by helping them develop strategies to navigate difficulties in daily life. 
Helping people become better students can have a big impact on mental health, Nalder says, since being a student can be a crucial part of a person's identity.
 "We know that it's a big discussion point, especially when you're on campus," says Nalder. "The number of students seeking services and supports because of mental health is going up over time."
---
Round-the-clock support:

Free 24/7 support is available outside the university. Students, staff and faculty can speak to a trained crisis worker at any hour of the day.
The following are some of the services available to students on all three campuses:
UTC