U of T expert on the rise of students seeking help for mental health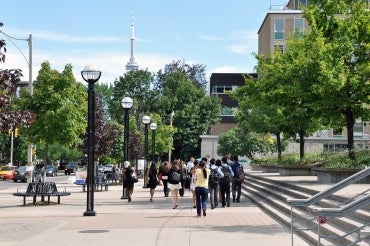 University is a time of big transitions for students. It can be their first taste of independence, with many living away from home for the first time – and of responsibility, with pressure to maintain good academic standing while in some cases holding part-time jobs.
Amid the wave of change, students are also vulnerable to forces beyond their control. One-fifth of Canadians will experience a mental health disorder in their lifetime, with 75 per cent of those disorders surfacing before they turn 25.
Furthermore, the number of students who report having mental health issues continues to rise.
 "We are seeing on post-secondary campuses an increasing number of students seeking help and that's due to a lot of factors," says Andrea Levinson, psychiatrist-in-chief of Health & Wellness at the University of Toronto and an assistant professor of psychiatry.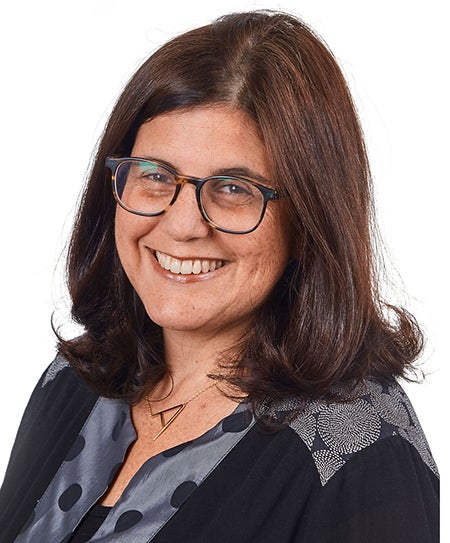 In a letter to the community last week, U of T President Meric Gertler announced an action plan to address issues of student mental health, including a task force to review mental health supports and services for students at U of T. 
President Gertler cited the 2016 National College Health Assessment survey, which found that in 2015, 46 per cent of Ontario post-secondary students said they felt so depressed that it was difficult to function, 65 per cent said they experienced overwhelming anxiety and 2.2 per cent said they had attempted suicide.
Levinson (pictured right) spoke to U of T News about what exacerbates mental health issues in the university student population and what can be done to help students who need it.
---
Behind the rise of mental health reporting 
 "Canadian youth between 15 and 24 are more likely to experience a mental health or substance abuse disorder than any other group," says Levinson.
While a lot of disorders will remain mild, a small and quite significant proportion will progress to more serious disorders over a 10-year span, she says.
One of the biggest factors that has driven up the number of students reporting mental health issues, she says, is the work that has been done to reduce the stigma of mental illness.
"Stigma is waning and there's an increased willingness for students to seek help." In response, post-secondary institutions are putting more resources in place, meaning more students can be seen by professionals.
There's also been a shift in how students describe what they're experiencing, Levinson says.
"There are studies that show that the emerging adult cohort may have attributed their symptoms to stress previously but may now attribute them to mental health problems, which could be more likely to lead to help-seeking responses."
It's difficult, however, to do a deep dive into these statistics, she says, because there's been a lack of research into mental illness among the post-secondary student age group.
A tough transition 
For those who accessed mental health services as teens, the move from high school to university often means finding a whole new set of providers, says Levinson. This coincides with students having to transition from child to adult services.  
"There are very rigid cut-offs, often at age 18, where somebody is no longer able to access care in a child system and has to move into an adult system."  
Other students are unable to access mental health care as teens because they were outside of a service area or were hesitant to get help because of the familial or cultural stigma of doing so, she adds.
When students get to university, new challenges emerge that can make coping with mental illness more complicated. They include the pressure to excel in school, uncertainty about the trajectory of their educational experience, finding employment after graduating and the burden of student loans, says Levinson.
There's also an increase in loneliness and isolation while also feeling the pressure to be connected via technology at all hours of the day, she says.
The gap in help
"The post-secondary setting takes on the lion's share of transitional youth work," says Levinson.
That's because the vast majority of emerging adults are enrolled in post-secondary institutions. Campuses are where young people live, work and study – so services need to be on campus to be accessible and provide early interventions to those in need.
At the same time, the post-secondary population isn't included in health-care reform, she says.
"It's left out of planning. We have minimal access to provincial funding and [on-campus] counselling centres are funded by student fees, levies and budgets."
Universities, in turn, have looked inward, launching health promotion and prevention initiatives, opportunities for social connection, and mindfulness programs, to name a few, she says.
Supporting students
If you're a student in need of mental health care and counselling, there are resources listed at the bottom of this article.
Levinson suggests finding a drop-in centre near you, such as the What's Up Walk-In centres located across the GTA. The service is free and does not require a health card.
"These are some very novel youth-focused hubs that have been developed in the last couple of years for transitional youth."  
The key to providing the most effective support for students, she says, is making sure resources are easy to find and to access.
"When one is in the midst of emotional distress, things have to feel very obvious. There have to be many doors and many ways to access help because the very process often affects help-seeking behaviour, it affects the ability to organize and guide yourself in."
Assisting students in need
For faculty, staff, colleagues and friends of students who are facing mental health challenges, there are on-campus resources to help create a safe and supportive environment.
The Identify, Assist, Refer program can help staff, students and faculty through that process, says Levinson. The initiative is available online for the first time this year.
"It's very easy to walk yourself through it," she says. "It's about the broader community being able to say, 'How are you doing, you seem a little different today – want to chat? Is there anything I can do?' It's building a community that's able to just start that conversation who do not have to deliver or diagnose or take it on but be able to identify and act as an ally."
The importance of self-care
Self-care has been an important part of the conversation around mental health online, and Levinson says it's "hugely important" for everyone to embrace.
Practising self-care is all about balance, she says – it's getting enough sleep, staying active, eating healthy and unplugging once in a while.
"There are tools in your toolkit to maintain wellness," she says.
While self-care can help with the management of mental health, mental illness requires medical intervention, says Levinson.
"Mental illness needs profession intervention, assessment and treatment," she says.
---
The following are some of the mental health services available to students on all three campuses:
Downtown Toronto: Health and Wellness Centre (416-978-8030), located at Koffler Student Services
U of T Scarborough: Health & Wellness Centre 416-287-7065.
U of T Mississauga: Health & Counselling Centre 905-828-5255
Round-the-clock support
Free 24/7 support is available outside the university. Students, staff and faculty can speak to a trained crisis worker at any hour of the day.
Good 2 Talk 1-866-925-5454
Gerstein Crisis Centre 416-929-5200.
Distress Centres of Greater Toronto 416-408-HELP (4357)
The Center for Addiction and Mental Health at 250 College Street
Anishnawbe Health Toronto Mental Health Crisis Line 416-360-0486
My SSP for International Students 1-844-451-9700. Immediate support is available in 35 languages and ongoing support in 146 languages
Appointed faculty and staff have access to the Employee & Family Assistance Program (EFAP), offered through Homewood Health, online and by phone at 1-800-663-1142.
UTC