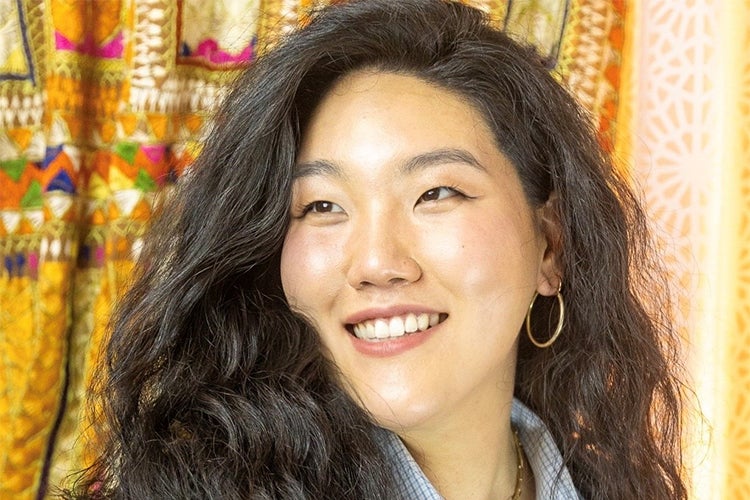 Vonnie Lee recognized with 2022 Sopman Humanitarian Award
Vonnie Lee, a second-year Bachelor of Science in Nursing (BScN) student at the University of Toronto's Lawrence S. Bloomberg Faculty of Nursing, is the recipient of the 2022 Sopman Humanitarian Award presented by the University Health Network.
Established by Archie Sopman in remembrance of his late wife Belle Sopman, and the humanitarian care she received by a student nurse, the award recognizes Lee's unique and compassionate interactions with patients, excellence in academics, and ability to think critically under pressure, including saving the life of a patient who was choking.
"It is a tremendous honour to be named alongside health-care providers who embody these characteristics of humanitarian care," says Lee, who will graduate from the BScN program this fall.
Entering the nursing profession during a pandemic, Lee says, she found herself experiencing compassion fatigue at times, due to mental and physical exhaustion. Her perspective started to change, she says, when she began her clinical placement on UHN's cardiovascular unit, where she could see patients transitioning out of care, leaving hospital, and getting better. It is also where her ability to connect with patients began to shine.
"I always find something to engage them in, and it makes a huge difference, because it helps people feel like they are being heard," says Lee.
Nursing