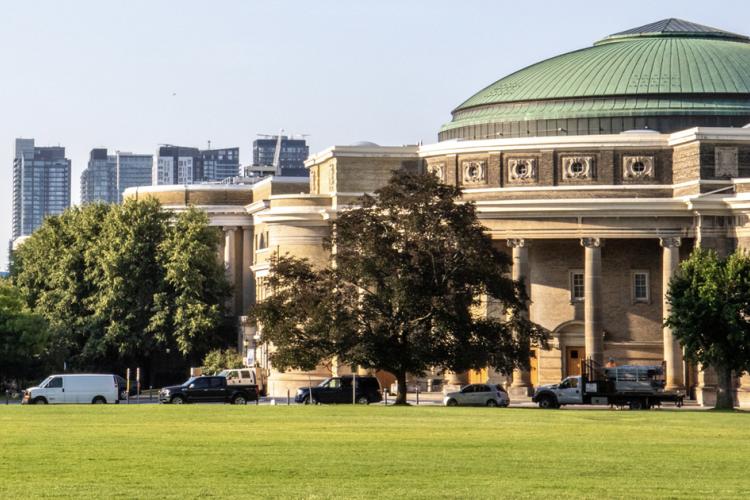 U of T named one of Greater Toronto's Top Employers of 2023  
The University of Toronto has been recognized as one of Greater Toronto's Top Employers for the 17th consecutive year. The award recognizes employers with exceptional human resources programs and forward-thinking workplace policies.  
Editors at Mediacorp Canada evaluate employers on eight criteria: physical workplace; work atmosphere and social; health, financial and family benefits; vacation and time off; employee communications; performance management; training and skills development; and community involvement. 
The Globe and Mail has dubbed 2023's Top Employers as leaders in "shaping the post-pandemic workplace." U of T is noted for its flexible work options, inclusive benefit plans, and generous tuition waivers and reimbursements, among other highlights.  
"It is an honour to be named one of Greater Toronto's Top Employers (2023)," says Kelly Hannah-Moffat, vice-president, people strategy, equity & culture. "We strive to create a healthy work culture supported by many opportunities for ongoing professional development, competitive benefits that prioritize health and well-being, and a responsive work environment that can adapt to meet the future of work." 
PSEC