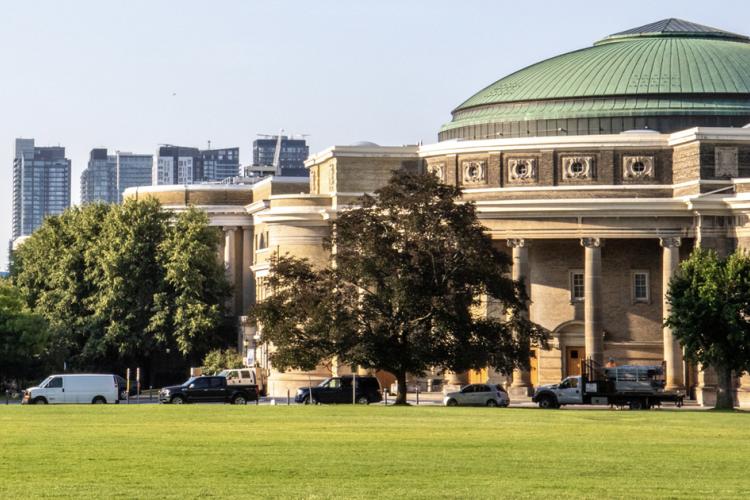 U of T community members named to Time's list of top 100 AI influencers
Several of the University of Toronto's AI luminaries have been spotlighted on Time magazine's list of the 100 most influential people in artificial intelligence.
Geoffrey Hinton, the University Professor emeritus of computer science known as the 'Godfather of AI,' was recognized as one of the top thinkers on AI alongside his former graduate student, Ilya Sutskever, co-founder and chief scientist at ChatGPT-developer OpenAI.
Also featured in the thinkers category was Iniolouwa Deborah Raji, an engineering science alumna who is researching algorithmic auditing and evaluation as a fellow at the Mozilla Foundation.
Time's leaders category included Raquel Urtasun, a U of T professor of computer science who founded self-driving vehicle venture Waabi, computer science alum Aidan Gomez, co-founder and CEO of Toronto-based company Cohere and Reid Hoffman, partner at Greylock, whose 2018 gift allowed the Faculty of Information to establish a chair to study what AI will mean for humanity.
Noted in the shapers category was Eric Schmidt, co-founder of Schmidt Futures, which launched the Eric and Wendy Schmidt AI in Science Postdoctoral Fellowship to support AI researchers at U of T and eight other global universities.
Time executive editor Naina Bajekal says the Time100 AI list aims to highlight "the industry leaders at the forefront of the AI boom, individuals outside these companies who are grappling with profound ethical questions around the uses of AI, and the innovators around the world who are trying to use AI to address social challenges."
UTC