Gift from Schmidt Futures to spark a revolution in AI-based STEM research at the University of Toronto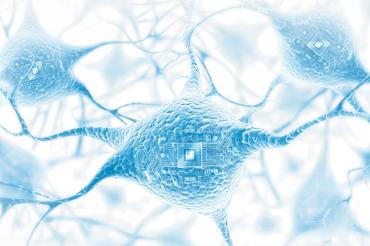 With the goal of accelerating scientific research through the application of artificial intelligence, Schmidt Futures is investing $148-million in nine global universities, including the University of Toronto.
The announcement launches the Eric and Wendy Schmidt AI in Science Postdoctoral Fellowship, a program of Schmidt Futures. A large-scale initiative supporting the work of early-career scholars in engineering and the natural sciences, such as mathematics, chemistry or physics, the program fosters their uptake of vital tools in artificial intelligence.
Artificial intelligence is not just a field in its own right but also an important tool for research. It can find patterns to enable research that solves important challenges – across fields from climate change to human health and beyond – more quickly and more efficiently. To accelerate the adoption of AI into scientific methodologies, the Schmidt AI in Science Postdocs initiative aims to spark a significant increase globally in the number of scientists working with cutting-edge AI tools.
"As the home of deep learning, the University of Toronto is proud to partner with Schmidt Futures on this forward-looking program, which will accelerate humanity's ability to meet some of the most important challenges of our time," said Meric Gertler, president of U of T. "The Schmidt AI in Science Postdocs program provides tremendous opportunities for the emerging generation of STEM researchers. On behalf of the U of T community, I would like to thank Schmidt Futures for their vision and generosity."
U of T is the only Canadian university chosen for the program. Its highly diverse community – its existing postdoctoral fellows come from 89 countries – and global links make it an ideal centre to support the Schmidt AI in Science Postdocs global network.
"The Eric and Wendy Schmidt AI in Science Postdoctoral Fellowship, a program of Schmidt Futures, will create an immediate acceleration of AI applications across several disciplines. We are proud to partner with these exceptional universities, especially the University of Toronto, on this important initiative," said Stu Feldman, chief scientist at Schmidt Futures. "The Fellowship will provide these postdoctoral fellows with the advanced tools to increase the scope and speed of their research while discovering new and innovative use cases for AI within their field. U of T's thoughtfully crafted program design, strong base of alumni in the scientific world, high volume of leading-edge scientific research, and deep history of important AI research give us full confidence in an impactful outcome."
Creating a cohort of AI-fluent researchers
The Schmidt AI in Science Postdocs program will support nearly 300 postdoctoral fellows each year for six years. U of T hosts 10 in the first year of the program and 20 annually thereafter. The support includes networking and research collaborations between participating universities; a robust series of workshops, conferences and lectures; and training in how to apply AI techniques.
The fellows will not only expand the scope of their own research but will also establish their careers as AI-fluent scientists, ready to expand new research methodologies across a range of fields through their future work.
At U of T, the Schmidt AI in Science Postdocs becomes one of the university's most prestigious postdoctoral programs. Working closely with the Vector Institute for Artificial Intelligence, two senior faculty members lead the initiative. Alán Aspuru-Guzik is the director of U of T's Acceleration Consortium, a global network of researchers, industry and government that is leading a convergence of materials science with AI and robotics. Lisa Strug is the director of U of T's Data Sciences Institute, one of the world's largest clusters of scientists working on innovative approaches to data that drive actionable research insights.
The Canada Research Chair in Genome Data Science, Strug is a statistical geneticist in the Faculty of Arts & Science who develops novel approaches to identifying the genetic contributors to complex human disease. She is cross-appointed to the Dalla Lana School of Public Health and the Hospital for Sick Children, and is also the director of the Canadian Statistical Sciences Institute, Ontario Region.
As a CIFAR AI Chair at the Vector Institute for Artificial Intelligence and the Canada 150 Research Chair in Theoretical and Quantum Chemistry, Aspuru-Guzik works to accelerate the discovery of new molecules and materials needed for a sustainable future, using novel, disruptive approaches. He is also a Google Industrial Research Chair in Quantum Computing, and is the founder of two startups.
A wide-ranging vision for solving global challenges
Schmidt Futures is a philanthropic initiative founded by Eric and Wendy Schmidt that brings talented people together in networks to prove out their ideas and solve hard problems in science and society.
The CEO of Google from 2001 to 2011, Eric Schmidt has hands-on experience with the transformative power of finding and supporting innovative minds – at scale. Wendy Schmidt, a journalist and competitive sailor, has created multiple non-profits in the areas of global sustainability and human rights. With Schmidt Futures, their focus is on building networks of visionary minds with the talent to solve society's problems.
U of T is Canada's leading research university and the home of seminal work in artificial intelligence, from deep learning and neural networks to the interfaces between AI and the natural sciences.
U of T is also home to a vibrant and diverse community of nearly 1,000 postdoctoral fellows. More than half of U of T postdocs work in the physical sciences. Two thirds go on to careers in academia and a third go on to work in the private sector. The Schmidt AI in Science Postdocs will only enrich this remarkable environment for discovery and impact.
"Thank you, Schmidt Futures, for this generous vote of confidence in U of T programming and in the exceptional talents who thrive in our postdoctoral programs," said Leah Cowen, U of T's vice-president, research and innovation, and strategic initiatives. "The prestigious Schmidt AI in Science Postdoc program will help catalyze novel solutions to tough challenges. It is the kind of thoughtful support that powers real innovation."
DUA