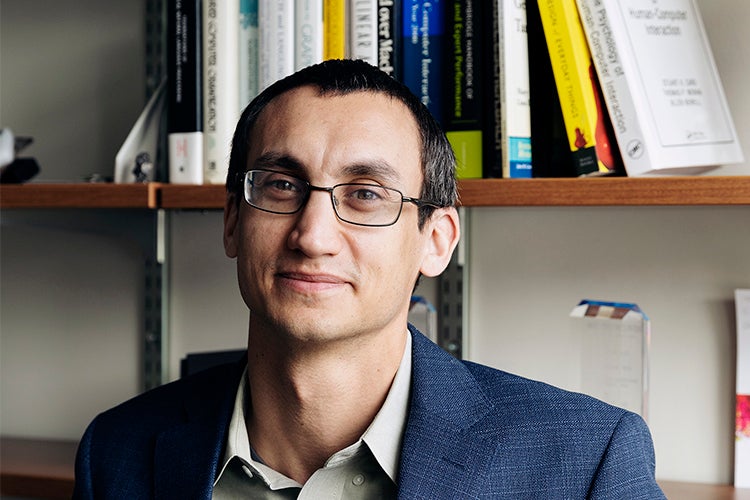 Tovi Grossman receives E.W.R Steacie Memorial Fellowship
Assistant Professor Tovi Grossman of the department of computer science in the Faculty of Arts & Science has been awarded an E.W. R. Steacie Memorial Fellowship by the Natural Sciences and Engineering Research Council of Canada (NSERC).
NSERC awards up to six fellowships annually to outstanding and highly promising scientists and engineers in the early stages of their careers. 
An expert in human-computer interaction, with a focus on understanding and improving human learning in complex scenarios, Grossman joined the University of Toronto in 2018 after working as a distinguished research scientist in Autodesk Research's User Interface Research group. He leads a team developing technologies that balance the technical precision of computers with the creativity and ingenuity of humans.
"We are proud to celebrate this high honour for Tovi Grossman, who is both a member of our faculty and an illustrious alumnus of our PhD program, said Professor Marsha Chechik, chair of the department of computer science. "His significant contributions to the area of human-computer interaction are shaping the future of how we learn with technology in complex, real-world settings."
In 2019, Grossman was appointed NSERC/Autodesk Industrial Research Chair in Human Computer-Interaction.
"From AI-assisted drone navigation to wearable sensors that allow their users to perform intricate tasks in virtual environments, Tovi Grossman's research is helping to develop technologies that will enhance the lives of Canadians," said University Professor Ted Sargent, vice-president, research and innovation, and strategic initiatives. "The University of Toronto congratulates Assistant Professor Grossman on this important recognition." 
UTC