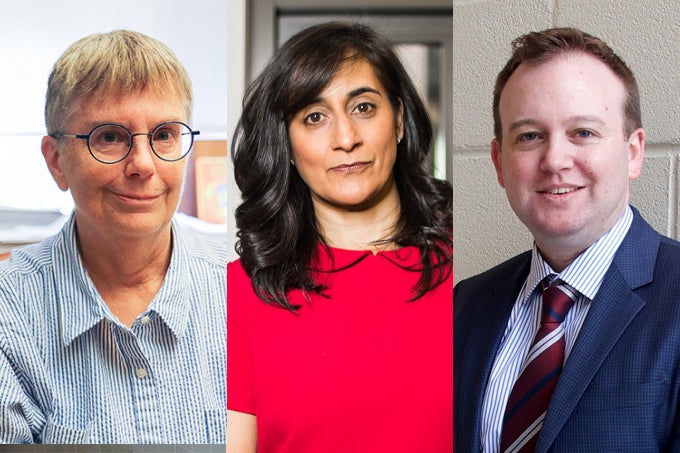 Three faculty members win prestigious Royal Society of Canada awards
The Royal Society of Canada, the nation's academy of scholars, scientists and artists, has bestowed prestigious awards on three University of Toronto faculty members.
Professor Anita Anand, the J.R. Kimber Chair in Investor Protection and Corporate Governance at U of T's Faculty of Law, won the Yvan Allaire Medal for outstanding contribution in governance of private and public organizations.
Dwight Seferos, a professor in the department of chemistry, is receiving the Rutherford Memorial Medal in chemistry. 
Lynne Viola, a University Professor in the department of history, has been awarded the Pierre Chauveau Medal, awarded biennially for a distinguished contribution to knowledge in the humanities, in a subject other than Canadian literature and Canadian history.
The scholars' work "is a reflection of the University of Toronto's excellence in research across a broad range of disciplines," said Vivek Goel, U of T's vice-president, research and innovation, and strategic initiatives.
UTC