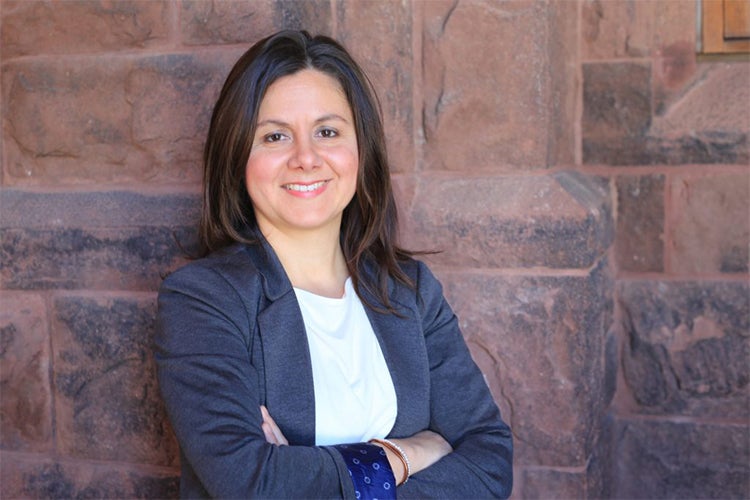 Paola Salardi receives University of Toronto Teaching Fellowship
Paola Salardi, an assistant professor, teaching stream, in the Faculty of Arts & Science, has been awarded a 2021-22 University of Toronto Teaching Fellowship.
The director of the Trudeau Centre for Peace, Conflict and Justice at the Munk School of Global Affairs & Public Policy, Salardi is an applied economist with a focus on economics of conflict, economic development, inequality and political economy.
Salardi's fellowship project will focus on designing an introductory course to data analysis for students in the peace, conflict and justice program – with the goal of introducing quantitative methods and research to non-specialists in a way that's engaging and accessible.
"Done well, this new course can be transformative, opening new horizons and possibilities for our students," says Salardi. "It would provide an offering that is truly unique relative to what is available elsewhere".
A faculty mentor for the Reach Alliance, Salardi's research bridges the economics of conflict and the economics of inequality and discrimination. Her pedagogical focus is on developing innovative approaches to teaching economics and data analysis to non-economists. 
"We are thrilled that Professor Salardi's educational leadership is being recognized by the University," says Cheryl Misak, interim director of the Munk School. "The pedagogical research that she is embarking on, and the broader learning that will result from it, speaks directly to the Munk School's aspirations in building new and innovative approaches to undergraduate teaching."
Munk School of Global Affairs & Public Policy