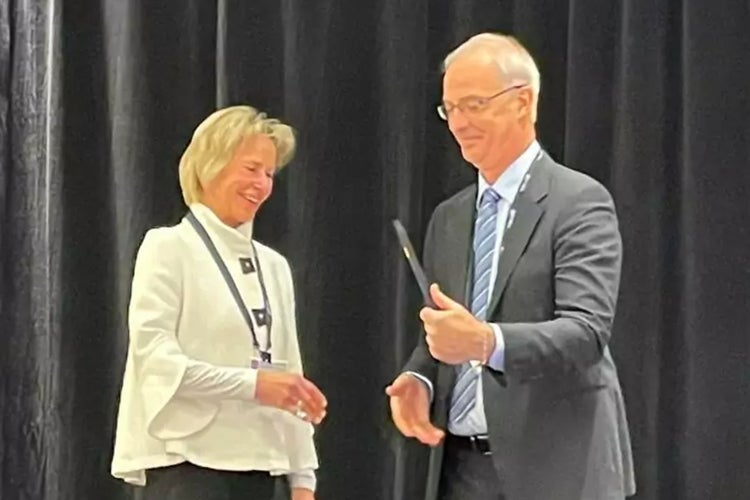 Merike Remmel receives OURA Award of Excellence 
Merike Remmel, director of undergraduate admissions at the University of Toronto, has received the OURA Award of Excellence from the Ontario University Registrars' Association.
The award recognizes employees in the fields of registration, admissions, recruitment and liaison, graduate studies, records and systems, and scholarships and awards within an institution. 
Remmel led the U of T community transition from paper-based to electronic offers of admission. She introduced service-level agreements to help maximize service for more than 80,000 first-entry applicants each year and was instrumental in developing an applicant waitlist. Remmel has also served as an ambassador for the university as a delegate, board member, advisor, or regular panelist for several organizations, including the Ontario University Application Center, the International Baccalaureate Organization, the University Relations Committee and Duolingo. 
"Merike has been an instrumental member of the U of T community for many years," University Registrar Angelique Saweczko says. "As an institutional ambassador, she has led significant changes to undergraduate admissions. It is wonderful to see her commitment and dedication to supporting our students being acknowledged by OURA. Congratulations, Merike." 
Alumna Remmel began as a liaison officer for undergraduate programs in 1988, becoming manager of admission services in 1994, then manager registrarial services in 1998. She became assistant university registrar and then director of undergraduate admissions in 2006 and in 2018 was recognized with U of T's Jill Matus Award for Excellence in Student Services.
Provost Office