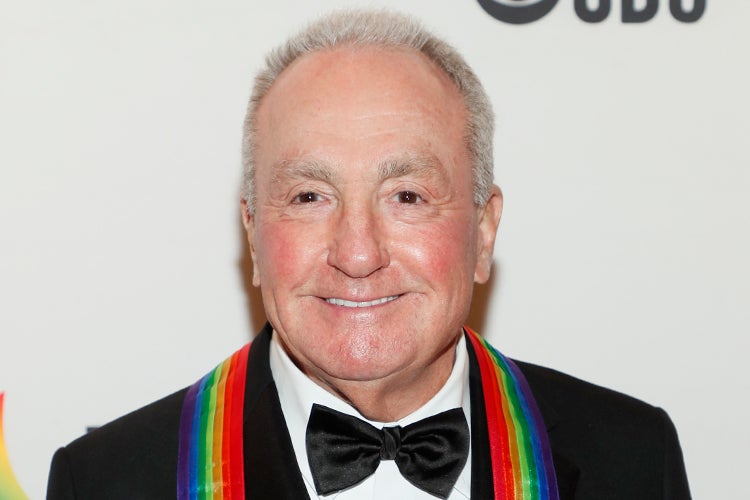 Lorne Michaels receives Kennedy Centre Honor
Alumnus Lorne Michaels, best known as the creator and executive producer of Saturday Night Live, has been recognized by the John F. Kennedy Centre for the Performing Arts with a 44th Kennedy Centre Honor for lifetime artistic achievement.
The Washington Post reported that U.S. President Joe Biden told Michaels, "If you can't laugh at yourself, you're in real trouble. And you make me laugh at myself a lot."
Michaels graduated from the University of Toronto in 1966, having served as a writer and director with UC Follies and Hart House Theatre, and launched SNL nine years later. Over the years, the award-winning screenwriter has also produced feature films such as Mean Girls and Wayne's World and served as executive producer of television shows such as Kids in the Hall, 30 Rock, The Tonight Show Starring Jimmy Fallon, and Late Night with Seth Meyers among others. He has received more Emmy® nominations than any other individual – 93 so far.
Named a Companion of the Order of Canada in 2018, Michaels was also awarded a Presidential Medal of Freedom in 2016, a Peabody Award in 2013 and the Mark Twain Prize for American Humour in 2004. He received an honorary degree from U of T in 2002. In a video tribute posted on the Kennedy Centre site before the celebration, musician Paul McCartney congratulated Michaels on this latest honour.
"You've done so much in the world of humour, TV, film – the list is endless – so you really deserve this," McCartney says. "And, more than that, I'd really like to thank you for being such a good friend over all these years. I love you. You're a good man."
UTC