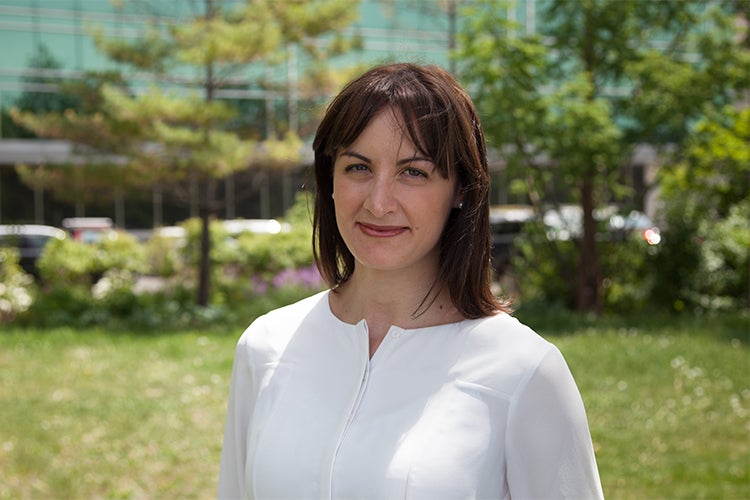 Laura Rosella receives award from Connaught Community Partnerships Research Program
Associate Professor Laura Rosella of the Dalla Lana School of Public Health has received an award from the Connaught Community Partnerships Research program for her project, Community Partnerships in Action: Using Data Science to Improve Population Health, Community Safety and Community Wellbeing.
"This award provides a novel opportunity to partner with community leaders responding to Ontario legislation to develop and implement a Community Safety and Wellbeing Plan," Rosella said. "We will use our collective expertise and experiences to develop new ways to enhance the use of diverse sources of data and new measures to inform community wellbeing."
A leading population health researcher and data scientist, Rosella holds a Canada Research Chair in population health analytics. Her research uses a range of diverse data and analytic approaches to gain a comprehensive perspective on population health and health system performance to inform prevention programming, health and social equity, and system sustainability.
"It is an honour to receive this award, allowing us to work in partnership with an interdisciplinary team that is directly connected to the community and leading new strategies and initiatives to support wellbeing in cities," Rosella said.
UTC