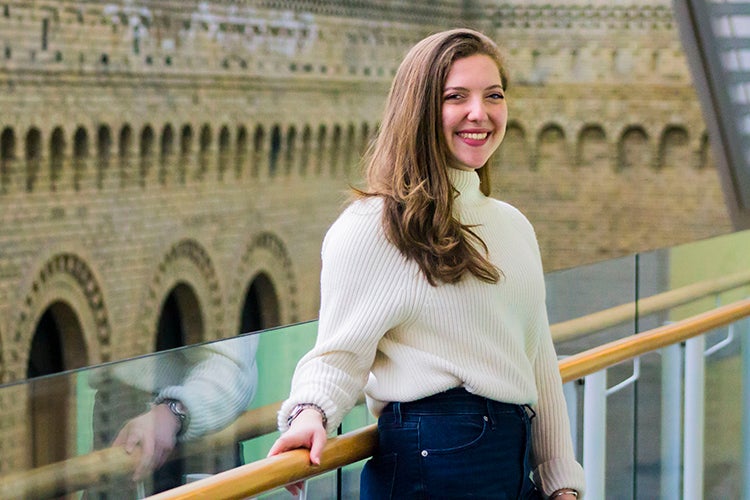 Lana El Sanyoura receives John H. Moss Scholarship
Lana El Sanyoura, a student in the Faculty of Arts & Science, has received the John H. Moss Scholarship for her transformation of undergraduate culture and exploration of the cross-disciplinary potential between cognitive science and machine learning. 
The honour is one of the Awards of Excellence presented by the University of Toronto Alumni Association in collaboration with the university.  
A computer science specialist and cognitive science major at Victoria College, El Sanyoura won the Konrad Women in Tech Scholarship and conducted three original research projects in language learning and culture shift at Professor Yang Xu's Cognitive Lexicon Lab. Her internships include a year as a software engineer in machine learning at Intel and a summer as a researcher at the MIT-IBM Watson AI Lab.
El Sanyoura mentors her peers and teaches programming workshops for student clubs. She co-founded Hello, Girl – a club for women in computer science that offers social gatherings, discussion sessions, hackathons and online chats – and worked with the computer science student union to create a code of conduct, reorganize the lounge to facilitate event hosting and coordinate a refreshed Orientation Day.
UTC