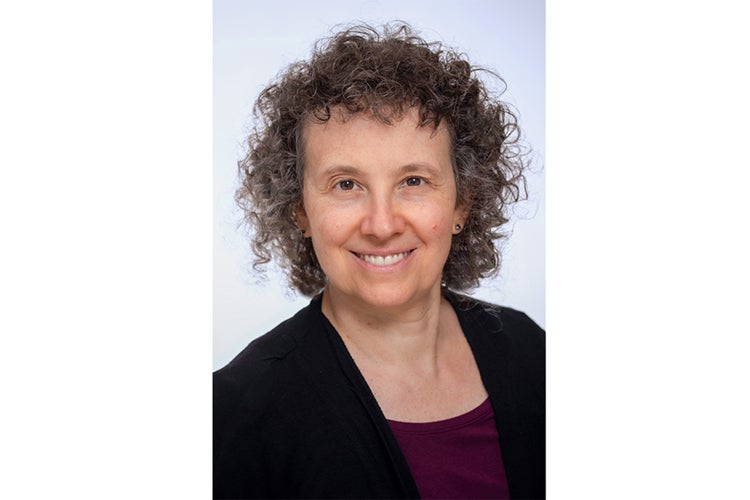 Julie Forman-Kay elected a Fellow of the Royal Society
Julie Forman-Kay has been named a Fellow of the Royal Society in recognition of her internationally renowned studies of the dynamic structures, interactions and functions of intrinsically disordered proteins.
A professor in the department of biochemistry in the Temerty Faculty of Medicine, Forman-Kay is also senior scientist and program head of molecular medicine at The Hospital for Sick Children. She holds a Canada Research Chair in Intrinsically Disordered Proteins. 
"I am truly honoured to have been elected as a Fellow of the Royal Society, with its history of bringing outstanding scientists together to promote excellent science for the sake of improving society," says Forman-Kay. "I am also extremely pleased, as it is recognition not only of my work but of the importance of disordered regions in biological function." 
Intrinsically disordered proteins and protein regions make up about a third of human protein sequences, yet are poorly understood. Forman-Kay's research has provided strong links between dynamic interactions of disordered proteins and regulation of essential cellular processes.  
"Forman-Kay's work sits at the interface of structural biology and cell biology, which is not a set of skills that most people think about in the same sentence. But she moves effortlessly between the two," says Professor Justin Nodwell, vice-dean, research and graduate education and former chair of biochemistry. "As a result, she's made foundational discoveries that apply to many proteins with enormous relevance to human disease.
"I'm so happy to hear that Julie has been inducted into the Royal Society. She brings her sharp, critical mind and boundless interest to everything she does – I really can't think of anyone who is more deserving of this terrific honour."
UTC