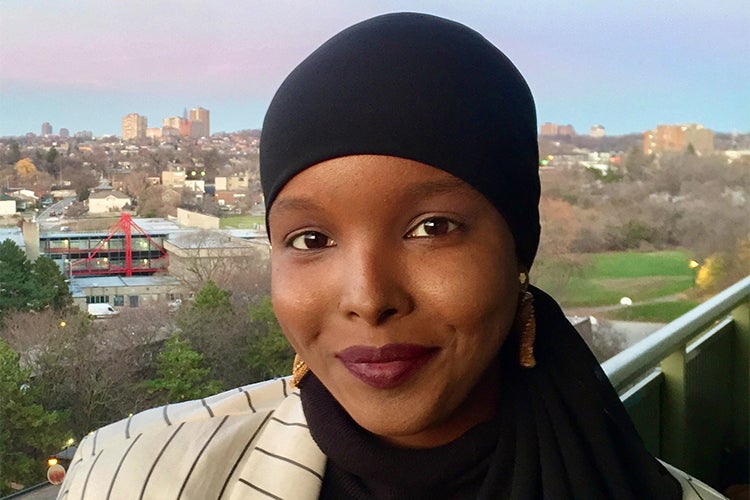 Ikran Jama receives John H. Moss Scholarship
For her academic excellence, inspiring leadership and compassionate service on behalf of marginalized community members, Ikran Jama has received the John H. Moss Scholarship.
The honour is one of the Awards of Excellence presented by the University of Toronto Alumni Association in collaboration with the university. The prestigious program dates back to 1921 and recognizes outstanding faculty, staff and students.
While completing a double major in international relations and criminology and sociolegal studies, with a minor in African studies, Jama had a remarkable record of effective leadership within many different communities. Now serving a second term as president of the Arts and Science Students' Union, she represents 26,000 undergraduates and manages a $500,000 budget. She also established the annual Student Success Day Conference, which brings students from racialized communities to campus to encourage them to consider post-secondary studies.
As a Rhodes Scholar heading to the University of Oxford, Jama plans to pursue a Master of Criminology and Criminal Justice and a Master of Forced Migration and Refugee Studies to further her commitment to bringing agency to marginalized communities.
In honouring Jama, the alumni association notes that Jama's professors praised her for her extraordinary intellectual rigour and work ethic, as well as her maturity, compassion and empathy.
Alumni Association