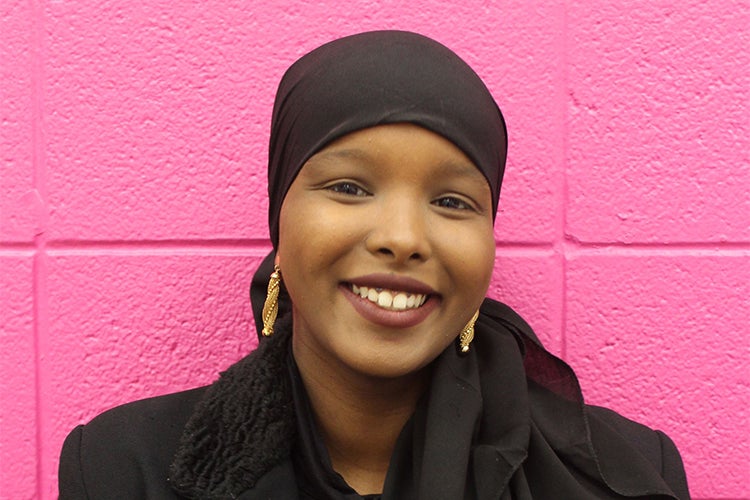 Ikran Jama named one of Canada's Rhodes Scholars for 2021
The University of Toronto's Ikran Jama has been awarded a Rhodes Scholarship to study at Oxford University next year.
"As the daughter of refugees, it's hard to put into words how much this means to me, my family, and my community," Jama said. "I've had to overcome a lot of barriers to even get to this stage in my studies and this award is a sign to me and anyone in the same position that we can always achieve incredible things."
Now in her second term as president of the Arts and Science Students' Union, Jama is completing a double major in criminology and socio-legal studies and international relations with a minor in African studies at Victoria College. A mentor for Somali youth, she is passionate about amplifying the voices of marginalized and underrepresented communities and interested in how the law affects the lives of immigrant and refugee youth. She hopes to apply her studies to advance criminal justice reforms at home and abroad.
At Oxford, Jama plans to continue exploring the relationships between migration and the law through studies in criminology and criminal justice. Joining her there will be fellow Rhodes Scholar Jeffrey Fasegha, also of the Faculty of Arts & Science.
"We are all incredibly proud of Ikran and Jeffrey, our newest Rhodes Scholars," President Meric Gertler said. "Through their record of scholarly achievement, leadership and social engagement, they are an inspiration to all members of the University of Toronto community.
"We look forward to hearing about their accomplishments in the years to come."
UTC