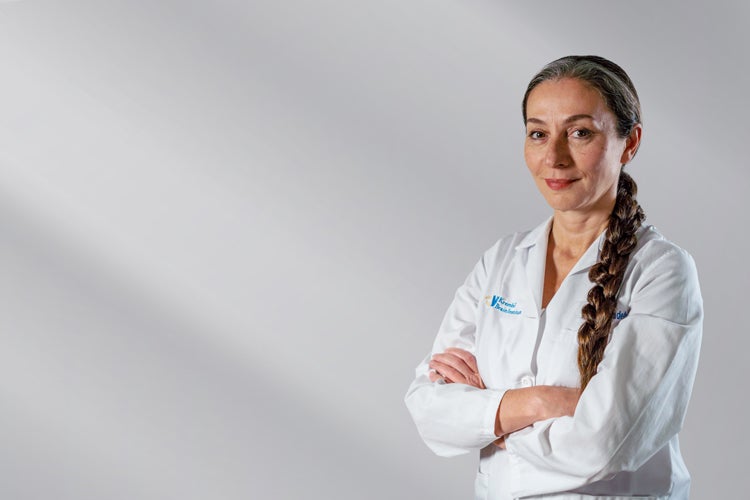 Gelareh Zadeh wins a Canada Gairdner Momentum Award
Gelareh Zadeh has been recognized with a 2023 Canada Gairdner Award for her research on the classification and treatment of brain tumours.
She is one of two winners of the inaugural Momentum Awards, created by the Gairdner Foundation to recognize mid-career researchers who have made significant discoveries with the potential to improve human health.
"It is such an honour to receive this award from the Gairdner Foundation," said Zadeh, a clinician and senior scientist at University Health Network and a professor of surgery at the University of Toronto's Temerty Faculty of Medicine.
"I attribute my success in large part to the highly skilled and integrated research and clinical teams that I work with at University Health Network. My team's achievements in translational brain research simply would not be possible without the exceptional researchers, trainees, neuro-oncologists, surgical teams and patients that we work with every day," Zadeh said.
Zadeh was recognized for her contributions to the understanding of brain tumours. Her work has led to a new molecular classification of one of the most common types of brain tumours – meningiomas – an advance that could produce more effective treatments, models for predicting patient outcomes and biomarkers of treatment response.
Zadeh holds the Dan Family Chair in the division of neurosurgery at U of T's department of surgery and is the first woman in Canada to be named neurosurgery chair. The head of neurosurgery at Toronto Western Hospital and co-director of the Krembil Brain Institute, she leads a 30-member research team at Princess Margaret Cancer Centre.
Temerty