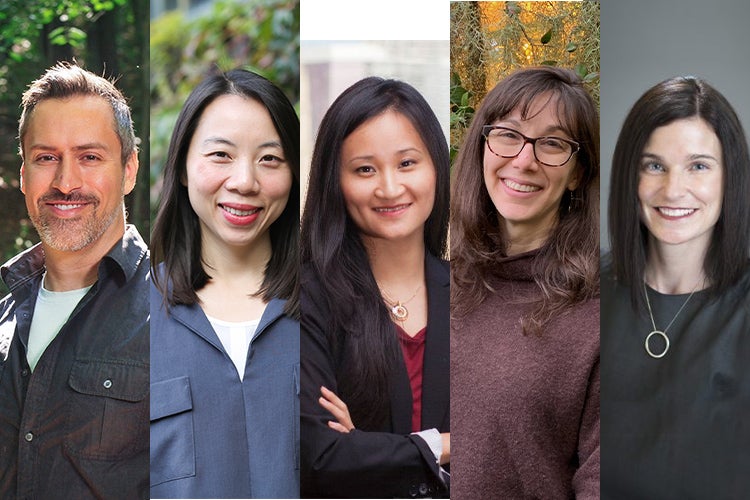 Five U of T faculty members join Royal Society's College of New Scholars, Artists and Scientists
Five faculty members at the University of Toronto – experts in a wide range of disciplines, from ecology to engineering – have been appointed to the Royal Society of Canada's College of New Scholars, Artists and Scientists.
"This is an important recognition of researchers who are leaders in their fields, whose dedication and talent are transforming a wide range of disciplines," says University Professor Ted Sargent, U of T's vice-president, research and innovation, and strategic initiatives.
"The University of Toronto congratulates them on their admission to the college and we look forward to seeing their research continue to make an impact in Canada and beyond."
The new college members are:
Established in 2014, the college honours excellence and seeks to recognize and foster academic leadership and collaboration among those who have received their PhDs within the last 15 years.
"I really enjoy being able to teach people of all ages about the natural world," says Marc Cadotte, who runs pollinator gardens and monarch butterfly programs with local elementary schools in addition to his teaching and research at U of T. "Most of my education and my funding has been supported by the public, so I feel a responsibility to pass on to others what I've learned as a way of giving back."
The incoming class of college members will be granted a seven-year membership. They will be inducted at the 2020 Celebration of Excellence hosted by U of T on Nov. 27.
UTC