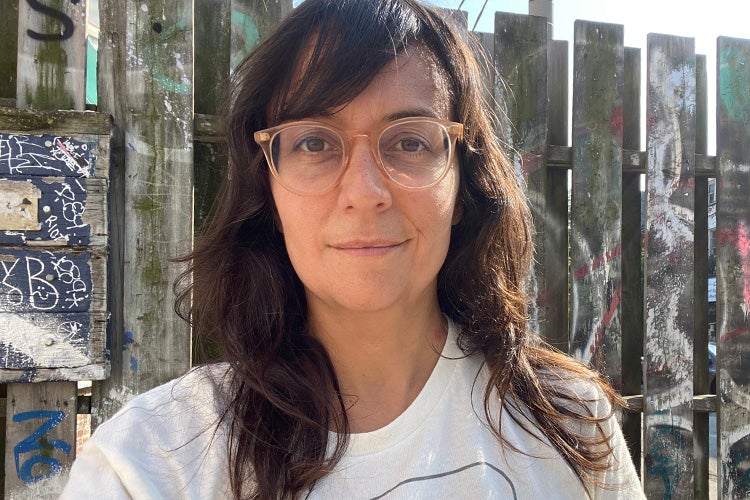 Farzaneh Hemmasi receives award from Connaught Community Research Partnerships Program
Associate Professor Farzaneh Hemmasi of the Faculty of Music has received an award from the Connaught Community Research Partnerships Program for her project, Keeping Kensington "Kensington": Value and Affordability in Toronto's Kensington Market.
The project will build on relationships initiated through the University of Toronto Ethnography Lab's  Kensington Market Research Project and Hemmasi's Social Sciences and Humanities Research Council-funded research on music, sound, and noise in Kensington Market.
"Everyone knows that Toronto is increasingly unaffordable. It's easy to feel powerless in the face of the rising residential and commercial real estate prices that not only make it difficult for many people to live or operate a business downtown but simultaneously threaten the social and cultural diversity Torontonians are so proud of," Hemmasi said.  "Residents and business owners in Toronto's Kensington Market neighbourhood experience these pressures every day, and have come up with many creative ways to address the forces that endanger their neighbourhood's distinctiveness.
"I'm thrilled that the Connaught Community Research Partnership Program has funded this project, a collaboration between resident-led activist organization Friends of Kensington Market (FOKM), the Kensington Market Business Improvement Area (KMBIA), and U of T ethnomusicologists and anthropologists, to better understand the interplay of value, (un)affordability, and culture in Kensington Market," Hemmasi said. "I also want to thank and acknowledge the many contributions of Assistant Professor and Ethnography Lab Senior Researcher Andrew Gilbert of U of T Mississauga to the proposal and project as it is unfolding.
"It's a great collaboration all around."
An ethnomusicologist, Hemmasi is the author of the recently released Tehrangeles Dreaming, Intimacy and Imagination in Southern California's Iranian Pop Music.
UTC