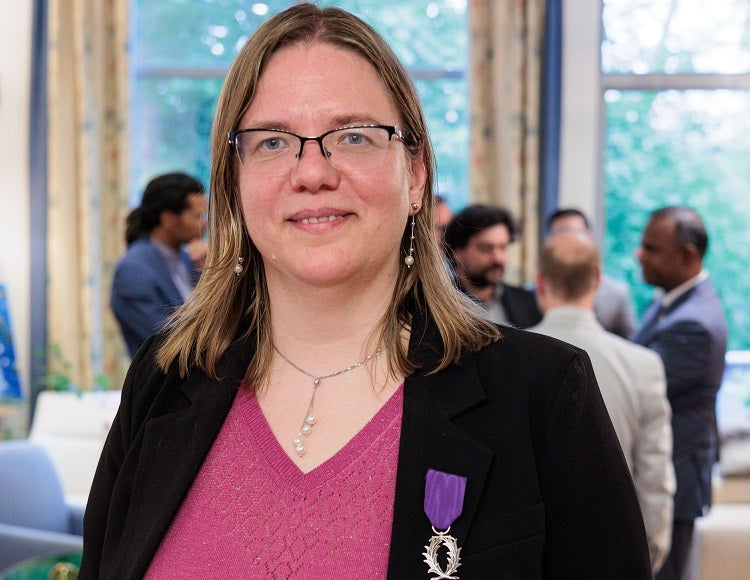 Fanny Chevalier named to France's Order of Academic Palms
Fanny Chevalier, assistant professor in the department of computer science and department of statistical sciences in the Faculty of Arts & Science, has been made a knight in the prestigious Order of Academic Palms (l'Ordre des Palmes Académiques), France's national order recognizing exemplary services to education and culture.
Originally established by Napoleon I in 1808, the civil honour is awarded to members of the educational community for their contributions to French culture both in France and abroad.  
"I am profoundly honoured to be bestowed with the prestigious Order of Academic Palms from France and humbled to play a role in fostering and strengthening the relationship between France and Canada," Chevalier said.
"I will wear this title with pride, and look forward to contribute with dedication to the shared advancement of scientific knowledge, education and the deepening ties between our two nations."
Chevalier received the badge from Tudor Alexis, the Consul General of France in Toronto, at a recent ceremony. 
Chevalier's research lies at the intersection of human-computer interaction and information visualization. Her work delves into addressing the challenges involved in the design, implementation and evaluation of novel interactive tools supporting visual analytics and creative activities.
Computer Science