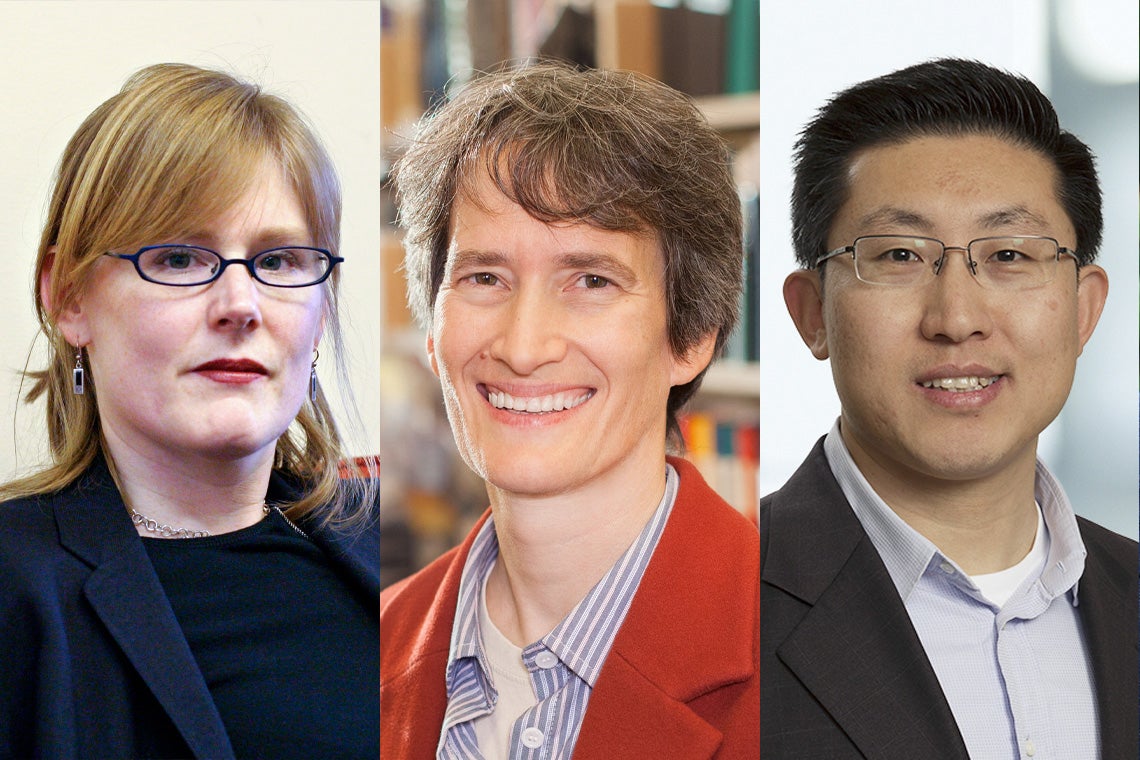 Eleven U of T faculty named fellows of the Royal Society of Canada
Eleven U of T researchers have been named fellows of the Royal Society of Canada – a recognition awarded to the country's most distinguished scholars, artists and scientists.
"The University of Toronto congratulates its newest Royal Society of Canada fellows on their achievement and looks forward to the outstanding work they will continue to produce as members of the national academy," says Vivek Goel, vice-president, research and innovation, and strategic initiatives.
"These 11 researchers, representing a wide array of disciplines, are contributing to new knowledge, insights and innovations that impact the lives of Canadians and people around the world."
Founded in the 1880s, the Royal Society of Canada recognizes scholars and their work in order to help them build a better future in Canada and around the world.
The new fellows are: 
Kathleen Gallagher of the department of curriculum, teaching and learning at the Ontario Institute for Studies in Education
Cheryl Grady of the department of psychiatry in the Faculty of Medicine and senior scientist at the Rotman Research Institute, Baycrest Health Sciences
Eric Jennings of the department of history in the Faculty of Arts & Science
Sidney Kennedy of the department of psychiatry in the Faculty of Medicine and scientist at the Li Ka Shing Knowledge Institute, St. Michael's Hospital
Pamela Klassen of the department for the study of religion in the Faculty of Arts & Science
Heinz-Bernhard Kraatz of the department of physical and environmental sciences, U of T Scarborough
Zheng-Hong Lu of the department of materials science and engineering in the Faculty of Applied Science & Engineering and Canada Research Chair in Organic Optoelectronics 
Locke Rowe of the department of ecology and evolutionary biology in the Faculty of Arts & Science 
Kimberly Strong of the department of physics in the Faculty of Arts & Science
Yu Sun, department of mechanical and industrial engineering in the Faculty of Applied Science & Engineering and Canada Research Chair in Micro and Nano Engineering Systems
Michael Taylor of the departments of surgery and laboratory medicine and pathobiology and senior scientist in the Developmental & Stem Cell Biology Program at the Research Institute of the Hospital for Sick Children
UTC