'It's a great honour': Eleven U of T faculty named fellows of the Royal Society of Canada
Pamela Klassen studies religion's impact on the world at large. Kathleen Gallagher sees theatre as a way to understand students and their education. Heinz-Bernhard Kraatz is designing tools to detect biomolecules that cause cancer and other diseases.
They are just three of 11 University of Toronto researchers named fellows of the prestigious Royal Society of Canada – considered a major achievement for scholars in this country.
The other new fellows from U of T are: Cheryl Grady, Eric Jennings, Sidney Kennedy, Zheng-Hong Lu, Locke Rowe, Kimberly Strong, Yu Sun and Michael Taylor. (See the full list below.)
"The University of Toronto congratulates its newest Royal Society of Canada fellows on their achievement and looks forward to the outstanding work they will continue to produce as members of the national academy," says Vivek Goel, vice-president, research and innovation, and strategic initiatives.
"These 11 researchers, representing a wide array of disciplines, are contributing to new knowledge, insights and innovations that impact the lives of Canadians and people around the world."
Founded in the 1880s, the Royal Society of Canada recognizes scholars and their work in order to help them build a better future in Canada and around the world.
Fellows have made remarkable contributions in the arts, humanities and sciences and will be mobilized to contribute knowledge, understanding, and insight through engagement with the Canadian public.
They are nominated and elected by their Royal Society of Canada peers.
U of T's 11 new fellows will join over 370 Royal Society of Canada fellows from U of T, and more than 2,000 active fellows overall.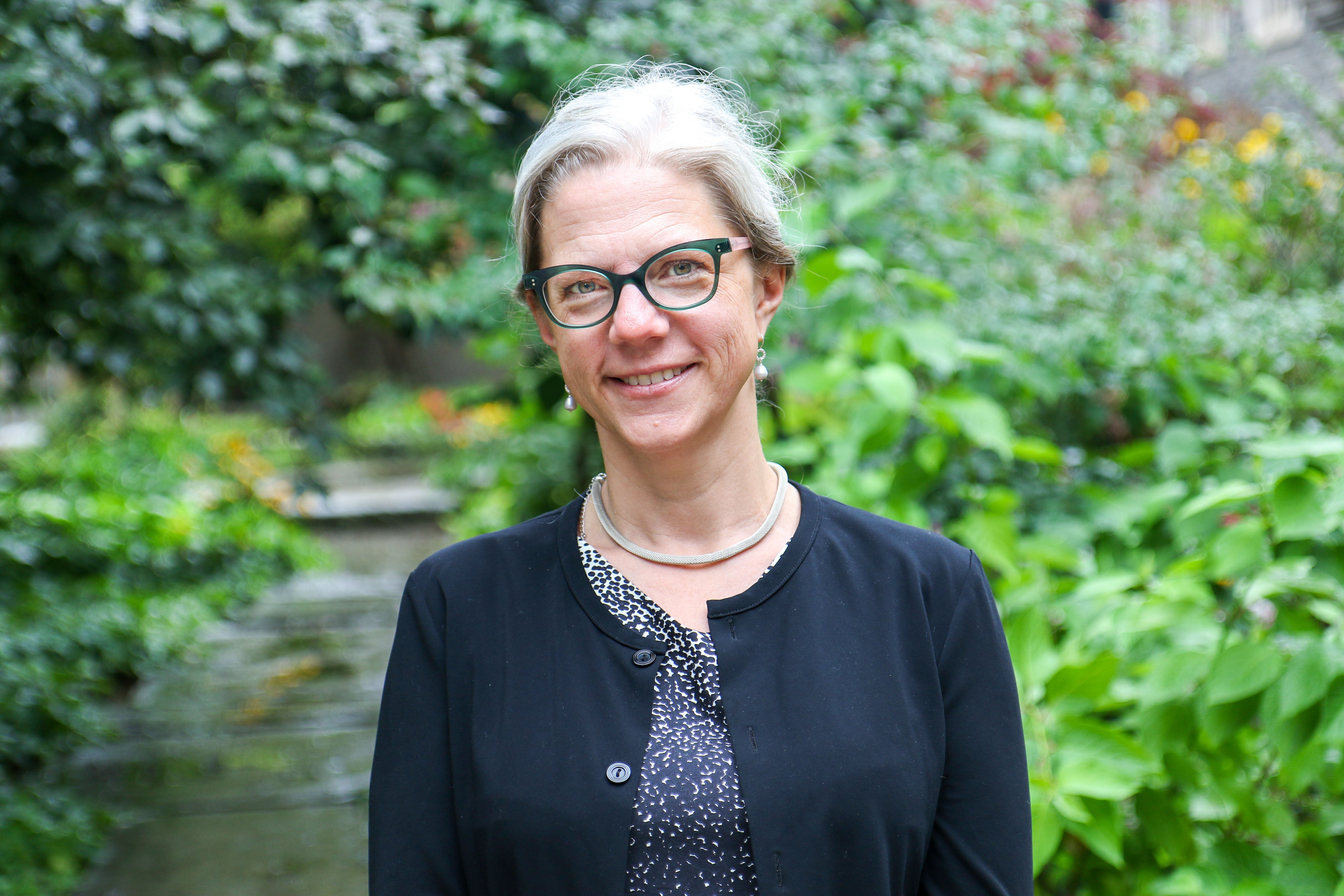 Pamela Klassen
A professor in the department for the study of religion, Klassen seeks to understand how religion shapes our world – in the past, present and imagined future.
Since joining U of T in 1997, she has researched religion, gender and secularism in North America, the intersection of gender and medicine and the role of Christianity in Canadian colonialism.
"Religion is at the heart of some of the most challenging issues in the contemporary world," says Klassen, adding that it plays an integral role in personal decision-making, social structure and politics.
The subject has led Klassen down several seemingly disparate roads of inquiry. They include: research into Mennonite women refugees during the Second World War; the role of religion in the home birth movement; and the history of medicine, including the role of medical missionaries.
She describes her work as "people focused."
"I want to take care to reflect on what people have told me in interviews or from diaries and letters I've found in archives in a way that is respectful of their stories – but set those stories in a wider context so we can learn from them in a broader political, social way," says Klassen, who previously won an American Academy of Religion award of excellence.
Such personal engagement laid the groundwork for Klassen's 2018 book The Story of Radio Mind: A Missionary's Journey on Indigenous Land. The book, which combined meticulous historical research and many conversations with Indigenous historians and knowledge holders, examines the life of Frederick du Vernet, an early 20th-century Anglican archbishop who journeyed through Ojibwe, Ts'msyen and Nisga'a territory and came to condemn the devastating effects of residential schools run by his church.
Klassen's work on the book also led to the Kiinawin Kawindomowin Story Nations project, an interactive website that Klassen and her students continue to work on in consultation with the Kay-Nah-Chi-Wah-Nung Historical Centre of the Rainy River First Nations. It focuses on a diary Du Vernet wrote on an 1898 visit to Rainy River, and includes many stories of Ojibwe women and men expressing strong resistance to the missionary presence.
"My work has always been animated by – this is more grandiose than I want to make it sound – questions of injustice that I see around me and how religion plays into various kinds of inequality, or how religion shapes the political world in which we live," Klassen says.
She thanks her peers for nominating and appointing her as a fellow of the Royal Society of Canada.
"It's a great honour to be nominated and accepted," she says. "It's a community of such a wide array of scholars – people from so many different fields – so to have the recognition of colleagues from across the humanities really means a lot to me."
Kathleen Gallagher
A professor in the department of curriculum, teaching and learning at the Ontario Institute for Studies in Education, Gallagher uses theatre to understand young people's views on life in and out of the classroom.
Gallagher, who is interested in questions of pedagogy, artistic practice and the social contexts of schooling, sees theatre as a "mode of inquiry" that's yielded important insights into young people's views on democracy, civic engagement and inequality.
In order to conduct her global, ethnographic research, Gallagher has relied on collaborations with graduate students, who she calls her "most important intellectual community," as well as the active participation of youth. Such collaborations are a "lifeblood," she says.
"I can't imagine operating as a researcher in any other way, frankly," says Gallagher, who is cross-appointed at the Centre for Drama, Theatre & Performance Studies and won a U of T President's Impact Award last year. "The richness and the contributions of young people in my research projects make it possible for me to do the work I do."
Gallagher has also worked with playwright Andrew Kushnir on Towards Youth – a play Kushnir wrote that brings to life the concept of hope among youth in drama classrooms around the world that Gallagher's research has explored. She describes the collaboration with Kushnir as "next level" because working with a professional playwright gave her an opportunity to communicate some of her research findings to a broad audience. It was also an opportunity to work with a professional playwright.
"To be able to be in a long-term, close dialogue with someone who brings a whole other set of professional skills, understandings and experience to that research, is a gift with untold value," she says.
Gallagher hopes her Royal Society of Canada fellowship opens up more avenues for cross-disciplinary work.
"The idea that I'm going to walk into new intellectual terrain with researchers beyond my U of T network is enormously exciting to me," she says. "It feels like a new beginning."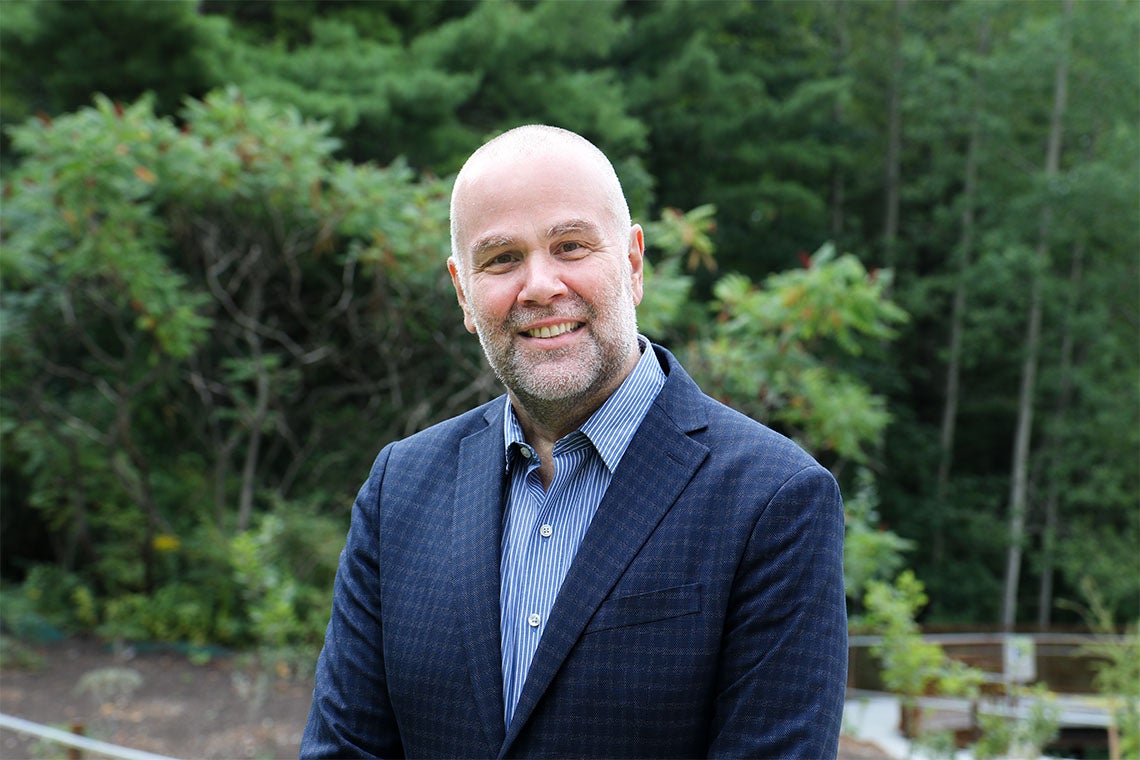 Heinz-Bernhard Kraatz
A professor in the department of physical and environmental sciences at U of T Scarborough, Kraatz wants to prevent diseases by creating tools that can help spot their underlying causes.
Kraatz is focused on creating new sensor materials that allow him to detect biomolecules, such as DNA and proteins – and even biological processes – that play a role in everything from cell division to cancer and viral infections.
He's also conducting research that looks at the underlying molecular causes for conditions like Alzheimer's disease.
"We're looking at identification of organisms at the genetic level, but we're also looking at detection of pathogens in the environment," says Kraatz, who is also U of T Scarborough's vice-principal of research.
Finding ways to translate such research into real-world solutions can take decades – which is why Kraatz is grateful for his lab colleagues and students who have helped push ideas forward.
"You can have this crazy idea and a non-optimal model system to work it out," he says. "But taking that next step to go to a model system that actually does allow you to answer that question in a definitive way – it's really important."
He hopes his passion for science rubs off on his students.
"I love discussing science with my students, first of all. This is fun, this is a dialogue. Students have ideas – I have ideas and we sort of bounce them off each other," he says. "Students come up with brilliant ideas and offer some brilliant solutions to problems."
In his role as vice-principal of research, Kraatz works to promote outstanding research and scholarship in all disciplines at U of T Scarborough while also advancing collaborations and enhancing the research environment for students.
He considers himself a role model at the university – a responsibility he takes seriously.
"Ultimately, [the fellowship] enhances visibility and you have an obligation to contribute to the Royal Society, but also to university life by mentoring young faculty and students," says Kraatz.
"Making sure they're on a productive path going forward is critical."
---
Here is the full list of new Royal Society of Canada fellows from U of T:
Kathleen Gallagher, department of curriculum, teaching and learning
Cheryl Grady, department of psychiatry, and Baycrest Health Sciences
Eric Jennings, department of history
Sidney Kennedy, department of psychiatry, University Health Network, St. Michael's Hospital
Pamela Klassen, department for the study of religion
Heinz-Bernhard Kraatz, department of physical and environmental sciences, U of T Scarborough
Zheng-Hong Lu, department of materials science and engineering
Locke Rowe, department of ecology and evolutionary biology
Kimberly Strong, department of physics
Yu Sun, department of mechanical and industrial engineering
Michael Taylor, departments of surgery and laboratory medicine and pathobiology, and the Hospital for Sick Children
UTC