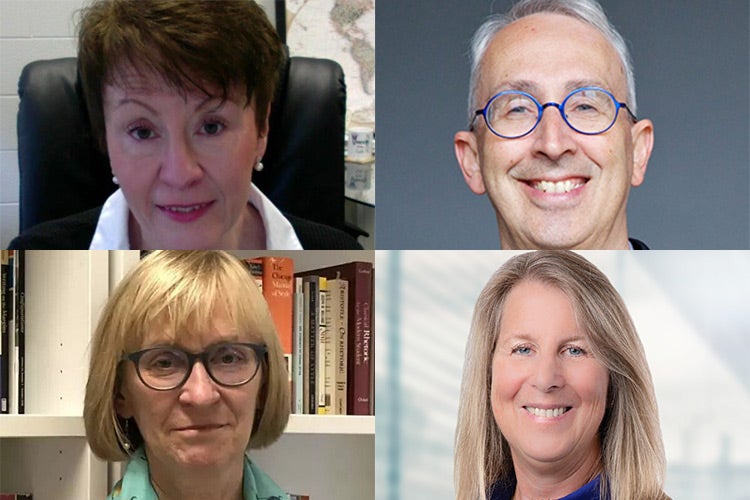 Denise Belsham, Jane Freeman, Sharon Switzer-McIntyre and Steven Thorpe receive President's Teaching Awards
Four faculty members at the University of Toronto are receiving the President's Teaching Award, in recognition of their ongoing contributions to educational leadership and innovation and their sustained excellence in teaching.
The winners are:
"Congratulations to this year's recipients of this very important distinction," said President Meric Gertler. "U of T's excellence in teaching is fundamental to our local and global impact, and our educators make a big difference for the better in the lives of our students. Members of the President's Teaching Academy provide an example and an inspiration for all of us, at the heart of our academic mission." 
The President's Teaching Award is the university's highest honour for teaching. Winners receive $10,000 per year for five years to be used towards professional development. They also become members of the U of T Teaching Academy, which meets regularly to discuss matters relevant to teaching and offers advice to the president and the vice-president and provost, as well as the director of the Centre for Teaching Support & Innovation.
UTC