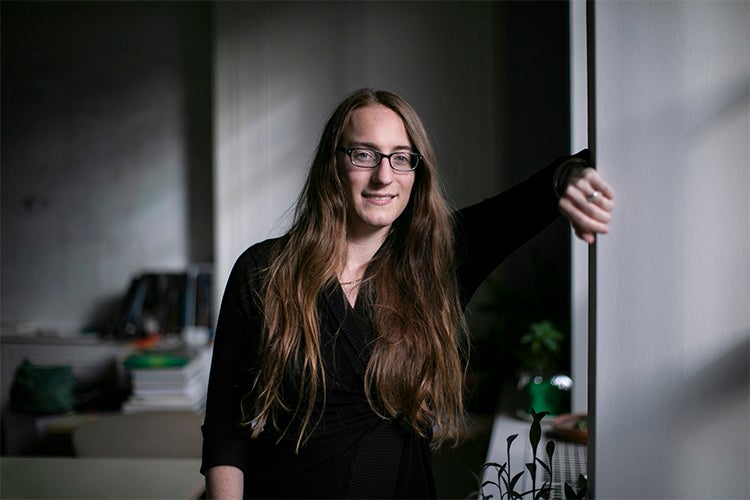 Astronomer Maria Drout recognized with John Charles Polanyi Prize in Physics
Maria Drout has received the John Charles Polanyi Prize in Physics for her research in the new field of multi-messenger astronomy, and the study of short-lived events like supernovas and the evolution of massive stars.
The award is named after John Polanyi, a U of T University Professor of chemistry and joint winner of the 1986 Nobel Prize in Chemistry.
Polanyi described Drout as a rising star who "asks profound questions" about the Milky Way.
"She speaks to the Almighty in the language of relativistic physics," Polanyi said. "Sometimes he replies."
Drout, an assistant professor in the David A. Dunlap Department of Astronomy & Astrophysics in the Faculty of Arts & Science, said she hoped to honour Polanyi's legacy by "continuing my work and by building new initiatives to promote effective science communication across Canada."
"The Polyani Prize is wonderful recognition of Maria's highly innovative research, which has seen her rise to international prominence within a few years of receiving her PhD," said Ray Carlberg, chair of the department. 
UTC