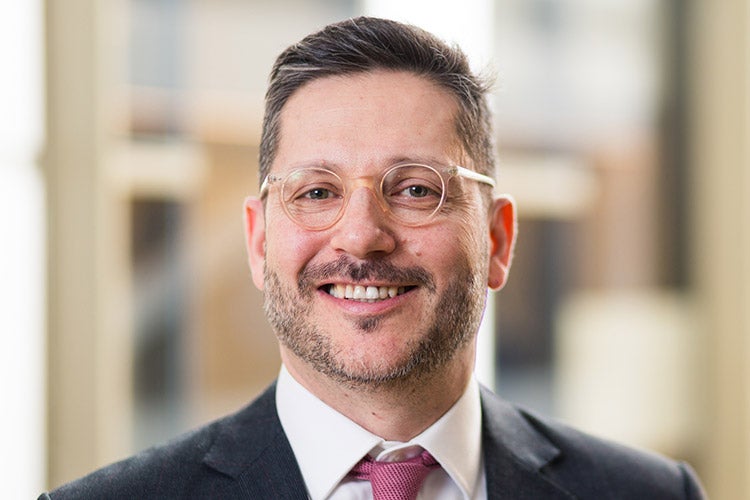 Ariel Katz receives CARL Award of Merit
The University of Toronto's Ariel Katz, an associate professor in the Faculty of Law, has been honoured by the Canadian Association of Research Libraries (CARL) with the Award of Merit.
CARL, which represents 31 research libraries across the country, says the award recognizes individuals who have made outstanding contributions in the area of research librarianship that have had a broad and beneficial impact on its members.
Katz teaches courses on intellectual property, constitutional law and the intersection of competition law and intellectual property. He has intervened and been cited in critical copyright cases that reached Canada's Supreme Court.
He was recognized alongside Howard Knopf, counsel with Ridout and Maybee LLP in Ottawa, for their long-standing, dedicated work to defend users' rights within copyright law and educational fair dealing.
CARL's announcement highlighted the critical role that Katz and Knopf played in defending universities' rights to manage copyright, including guiding users' exercise of fair dealing without being subject to a mandatory tariff regime by copyright collectives, and in defending user rights as a whole. CARL also emphasized their expertise, collaborative spirit and dedication to the public good.
"Congratulations to Professor Katz on this recognition, which speaks to the impact of his research and policy recommendations," said Jutta Brunnée, dean of the Faculty of Law, University Professor and James Marshall Tory Dean's Chair.
Faculty of Law