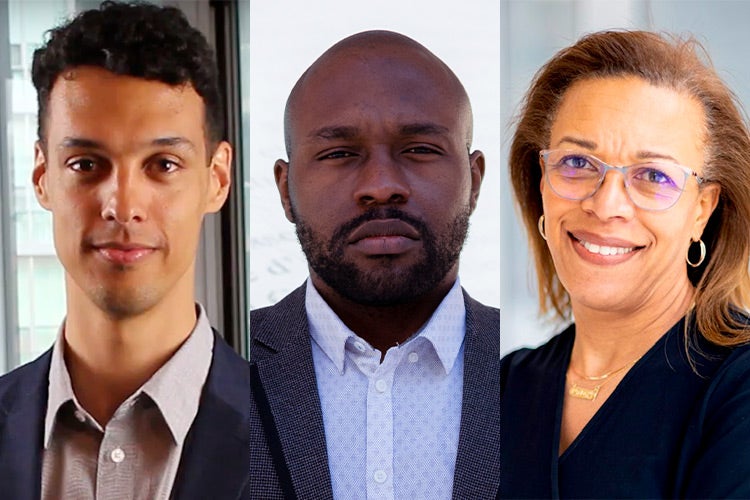 Alexander Barnett, Brice Batomen Kuimi and Mireille Norris awarded Black Research Network Faculty Fellowships
The Black Research Network (BRN) has named Alexander Barnett, Brice Batomen Kuimi and Mireille Norris the inaugural cohort of BRN Faculty Fellows.
The yearlong fellowships award $10,000 apiece to faculty to support research in any academic discipline or multidisciplinary area and mobilize knowledge across the BRN network, the University of Toronto and the world.
Each of the recipients was honoured for contributions to their respective fields and work to support up-and-coming researchers.  
Barnett, an assistant professor in the department of psychology in the Faculty of Arts & Science, was recognized for his research exploring how the brain retains memories and research training program for undergraduate students.
Batomen, an assistant professor in the Dalla Lana School of Public Health, will receive support for his research on sports injuries, trauma care and injury prevention related to road safety. He also leads a program providing mentorship to Black postdoctoral students in public health.
Rounding out the cohort is Norris, an assistant professor at the Temerty Faculty of Medicine and a geriatrician at Sunnybrook Hospital, whose research is focused on senior care and social justice in medical education. She is also the inaugural faculty lead for Black and Indigenous learners in the department of medicine.
UTC