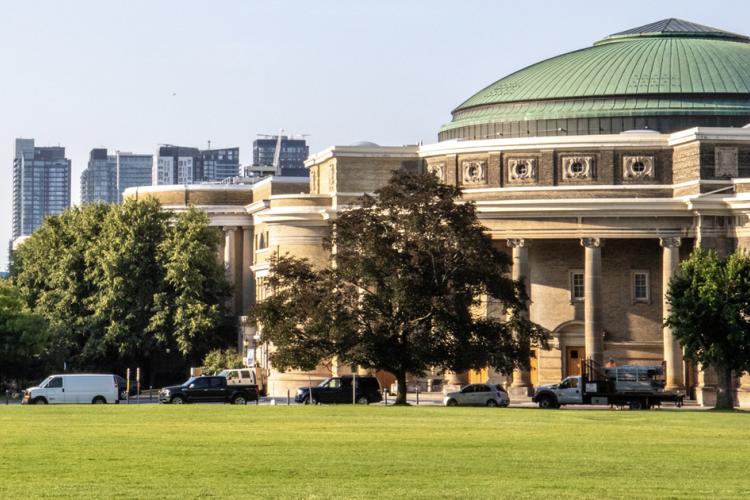 11 staff members recognized with Simcoe Hall Vice-Presidential Staff Award
Eleven University of Toronto staff members have been honoured with a 2023 Simcoe Hall Vice-Presidential (SVP) Staff Award, which celebrates exemplary contributions by staff working within the Office of the President, the Division of the Vice-President & Provost, a Vice-Presidential Division, or the Office of the Governing Council.  
The 2023 recipients are:
Arij Al Chawaf – executive director, strategic initiatives, Institutional Strategic Initiatives
Ryan Dow – assistant director, community liaison and support, Campus Safety
Kiren Handa – executive director, institutional research and data governance, Institutional Research & Data Governance
Michael Henry – manager, global alumni engagement and inter-portfolio initiatives, Alumni Relations
Ihab Khalil – chief operations officer, Office of the Vice-President, People Strategy, Equity & Culture
Anna Kulikov – senior manager, business improvement and strategic initiatives, Facilities & Services
Bridgid McNulty – university placements co-ordinator, Office of the Vice-Provost, Students
Jessie Richards – curriculum development specialist, Office of the Vice-President & Provost
Brian Szuberwood – executive director, capital projects, University Planning, Design & Construction
Yang Ting Shek – director of operations, occupational health and safety, Environmental Health & Safety
Do Anh Vu – associate director, student life IT services, Student Life: Information Technology
"In so many ways, the contributions of these recipients advance the university's mission and truly make U of T an exceptional place to study and work. We are thrilled to celebrate these individuals and offer heartfelt congratulations to each of them," said Kelly Hannah-Moffat, vice-president, people strategy, equity & culture. 
UTC