'We heard the call for change': Task force on student mental health issues report and recommendations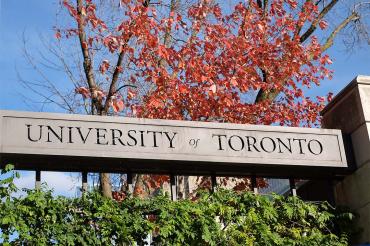 After months of consultations with students, faculty and staff, an independent task force on student mental health at the University of Toronto is calling for major changes to mental health services across the university's three campuses.
Led by Professor Trevor Young, the Presidential and Provostial Task Force on Student Mental Health's final report calls for a student-centric approach to timelier and harmonized mental health services to make it easier for students to get help where and when they need it.
The report also urges the university to expand community partnerships with hospitals and others in the mental health sector, such as the Centre for Addiction and Mental Health (CAMH), to better respond to the growing pressure on mental health resources. 
In the university's response, the administration described the task force's work as "comprehensive and thoughtful" and said all 21 of its recommendations will be acted upon.
Young, who is on leave as the dean of the Faculty of Medicine to conduct research, says he was struck by the level of concern and commitment across the university about student mental health.
"It was palpable everywhere we were," he says. "You really got the sense that people cared deeply about this topic."
Established in the spring of last year, the 13-person task force comprised faculty, staff and students. It received feedback from students throughout the process and visited all three campuses as it conducted several rounds of in-person consultations.
"Each of the students on the committee was outstanding and an inspiration to us all," Young says. "They were so engaged and thoughtful, and were with us every step of the way."
The group looked at four key areas: 
Mental health services and delivery
Co-ordination of services across the three campuses
Expanding community partnerships
Spaces offering mental health services at the university
Though not part of its original mandate, the task force also decided to examine the "culture of excellence" at U of T and institutional policies that may affect students' mental well-being based on the input it received.
"We didn't feel like we would be doing justice to the community's concerns unless we brought this up," Young says. "It was top of mind for a lot of people: They want to feel cared for by our institution."
The task force heard that the culture of academic excellence at U of T makes some students feel as if there is no room for failure, putting pressure on students and in some cases contributing to "imposter syndrome," or the feeling that one doesn't belong. 
"The University should expand this notion of excellence to include wellness, in addition to excellence in research and academics, and truly become a 'culture of caring,'" the report recommends.
The report also urges divisions, units and offices across the university to reduce "cumbersome bureaucratic policies and structures" – in registering for courses, for example – that may have an impact on student mental health. 
The task force was part of U of T President Meric Gertler's four-point action plan on student mental health, which was announced in March 2019.
U of T, like peer institutions across North America, has faced a surge in demand for counselling and related services. The percentage of Ontario post-secondary students who report depression, anxiety and suicide attempts has risen dramatically in the past six years, according to data compiled in a 2019 report by the American College Health Association. 
It's a challenge of such magnitude that the task force says it would be impractical to expect the university to manage all "immediate, long-term, and/or complex cases of mental illness" internally. Instead, it recommends building partnerships with community organizations and hospitals to increase the university's ability to respond to students' needs.
The report describes CAMH, the largest mental health teaching hospital in the country, as the "ideal partner for U of T" because of its cutting-edge research, health-promotion efforts and standards of care. 
CAMH is already one of nine hospitals or research institutes fully affiliated with U of T. "All three campuses' health centres spoke about the benefits of existing partnerships with CAMH and expressed an interest in expanding in these areas," the report notes.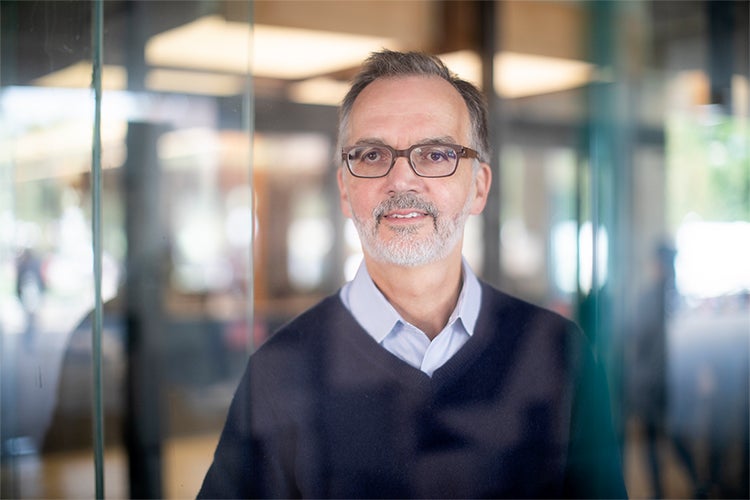 Trevor Young, the dean of the Faculty of Medicine (on leave), chaired U of T's Presidential and Provostial Task Force on Student Mental Health (photo by Nick Iwanyshyn)
When it comes to the delivery of mental health services, the task force recommends simplifying pathways to care.
"It was really complicated," Young says of making sense of the range of mental health services currently offered at U of T.
The task force recommends, among other things, a clear "road map" showing the options available to students and how to access them.
The report also calls on the university to increase after-hours care – that is, on evenings and weekends – and to continue ramping up services at peak times, such as during final exams. 
To make better use of resources, the task force emphasizes the benefits of a "stepped care" approach where patients receive treatment based on their level of distress or need. The report suggests continuing to explore technology-based interventions like My SSP, an on-demand confidential text and chat service recently made available to all U of T students. 
The task force heard the U of T community's call for more diversity among mental health service providers for students. The report highlights a need for staff to better reflect the diversity of the university community, with people from Indigenous, LGBTQ and racialized communities.
On the topic of physical space, the task force recommends improving the health and wellness spaces used by students since some were deemed too busy, crowded or lacking in privacy.
The report also recommends trying to reach students where they are. "The more we can do to have health-promotion resources available in every space on campus, the better," Young says.
On the university's mandatory leave of absence policy, the task force calls for greater clarity in communication with students so it's not perceived as a barrier to students seeking mental health services.
"The University should continue to make the supportive and compassionate intent of the policy more apparent through a comprehensive educational strategy for the wider university community," the report says.
Finally, the task force says the university would benefit from a "transparent protocol" in communication after a student death. The protocol would set out expectations for timeliness and transparency as well as reasons for limiting information, including privacy legislation and family requests for privacy.
Young says he would be proud to see U of T become a leader in the field of post-secondary student mental health.
"I'd like people to say, 'Not only is U of T a top global university, it's among the best in the world when it comes to student mental health as well.'"
---
The Presidential and Provostial Task Force on Student Mental Health made the following 21 recommendations:
Delivery of mental health services
Simplify pathways to care to increase accessibility to resources and supports.
Develop a comprehensive strategy to enhance mental health literacy among students, staff and faculty, including knowledge of mental health supports and services.
Increase the focus on and resources for mental health promotion broadly across the university.
Increase access to timely mental health care (in person and via other means such as phone/text-based).
Expand the diversity of mental health service providers for students.
Co-ordination of student supports related to mental health
Provide more integrated and coordinated care across campuses that promotes ease of access to supports for students.
Establish a clinical director role with oversight of the three health centres to provide leadership and streamline processes and protocols related to mental health services.
Implement an institutional support system that facilitates early access to mental health resources.
Review partnerships with community-based organizations
Continue to invest and strengthen diverse community partnerships.
Increase programs that bring community resources to the university's campuses to provide services for students and to provide education for students, staff and faculty.
Improve relationships, case management, access and navigation support for students being connected with community resources.
Physical spaces where mental health services are provided
Increase access to functional and therapeutic spaces for health promotion, mental health services and spaces for mental health programming.
Focus on creating non-academic wellness spaces for students.
Culture at U of T
Build a culture of caring on all three campuses and engage U of T community in improving student mental health.
Institutional systems and policies
Review bureaucratic and academic policies that act as stressors or barriers to students.
Advocate for consistent and equitable mental health coverage for all students.
Improve understanding of and ensure robust review of the university-mandated leave of absence policy.
Develop a transparent protocol related to tragic events at U of T.
Next steps
Establish a wellness advisory board (students, staff and faculty) to keep the conversations going, review progress and assess outcomes, including the establishment of a timeline for review.
Utilize our expertise in mental health research at the university to establish an institutional strategic research initiative focused on student mental health.
UTC