#UofTBTS16: Back to School wraps up at U of T
U of T has been abuzz with excitement for the past three weeks as Back to School orientations, frosh week, a carnival, the first day of classes and student club fairs welcomed new and returning students to all three campuses.  
Back to School has been all about exploring your campus – downtown Toronto, U of T Scarborough or U of T Mississauga – looking for opportunities to expand your horizon and making the most of your time here.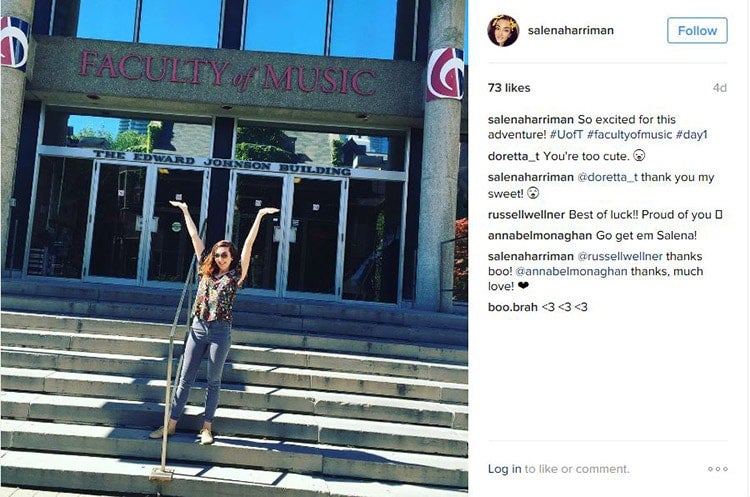 President Meric Gertler kicked off the new school year by offering frosh at a University College orientation a solid piece of advice: "At U of T and here in Toronto, the world is truly your oyster so take full advantage of it," he said.
Second-year students Hilary Naluz, McKayla Malcolm and Glyn Narca say they're going to do just that. Naluz wants to try out for theatre this year. Malcolm wants to join a sports team. And Narca wants to become more active in student groups.
"Since I'm an equity major, I want to focus on activism," she said. "In my first year, there was a lot of anxiety. This year after my first week, I realized I'm not doing that this year. I want to get more involved."
This year's incoming class, the Class of 2020 includes an aspiring filmmaker, an environmental activist, a musician who loves math and a student who has already been recognized for his stellar research.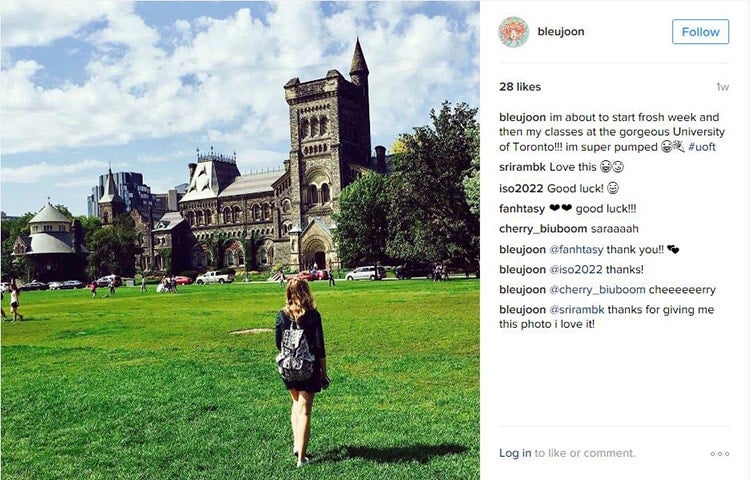 Back to School welcomes started even before students reached their campuses. Newly arriving international students were greeted at Pearson International Airport by friendly faces – their fellow students working at the university's welcome booths at two terminals.
The incoming students got plenty of advice and guidance on life at U of T and most importantly how to get to campus. In some cases, it also became an opportunity to discover a connection.
One first-year international student ended up finding a new friend, a fellow Filipino who works at the booth. The student at the booth knew the family the newcomer was staying with.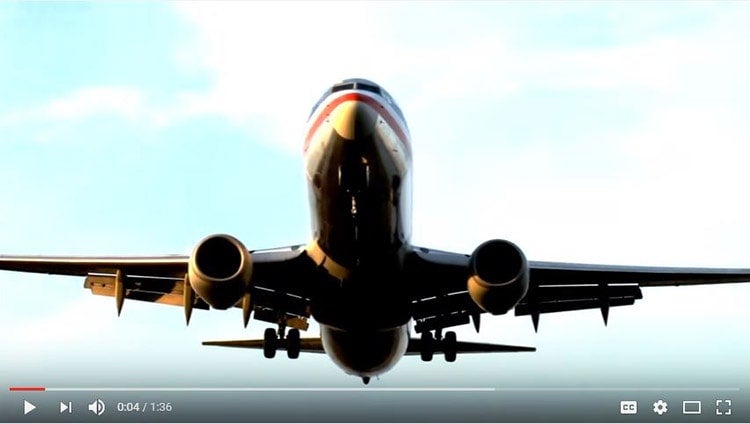 On the downtown Toronto campus, students operating the ASKme booths offered advice on everything from where to nap, to favourite places to eat and secret spots when you just want to get away. All you had to do was stop and ask.
 

Watch U of T News asking two ASKme students some serious questions

As for new things to try: this year the campus has new food offerings. Check out Chef Jaco Lokker's latest creation – Sambal at the Medical Sciences building and Sid Smith. Some students may also get classrooms newly retrofitted with comfy wider seats and nearby electrical outlets. The university is looking to add more of those in the coming years.
Back to School is also about making friends. And what better way for new students to meet other new students than through frosh week. The Mississauga and Scarborough campuses had their own orientation for students as did downtown Toronto's U of T colleges and faculties.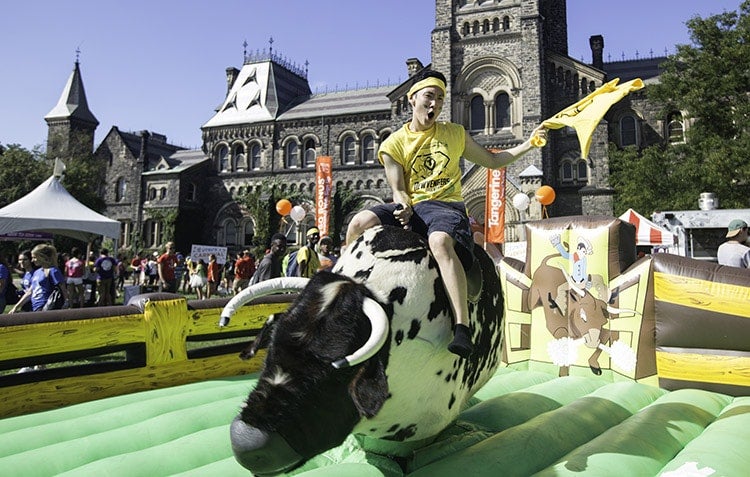 Students wanting to get more involved this year – something many didn't think about in first year – learned about all the offering at clubs week and this week's street festival.
And now that Back to School is over, the work begins.
Narca, the equity major, says she's happy with the courses she chose this year, especially an intro course on black history and current issues.
"I'm looking forward to my classes," she said.
Sean Abtahi, a third-year undergrad majoring in biochemistry and physics, said he spent the first week of classes, trying to stay ahead of his readings and prepping for lab work.
"In my first and second year, I was kind of behind on the readings in the first and second week," he said. "This year, I want to get on that and get a head-start on my problem sets. I don't want to leave it to the last minute." 
The aspiring medical student says he's also getting involved in academic life. This year, he'll be working with other students to improve their study skills as a peer mentor at the Academic Centre.
"It's my first time doing a work study," he said. "I'll be helping other students."