U of T welcomes Indigenous teens to the downtown Toronto campus over March Break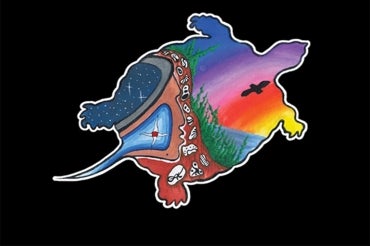 Indigenous high school students from across Ontario will spend March Break at the University of Toronto, experiencing life on campus through the annual SOAR Aboriginal Youth Gathering.
For students coming from small or remote communities, or those who may be the first in their family to consider post-secondary education, SOAR offers a way for students to test out university life in a welcoming environment.
"What we try to do is engage their interest and get them to see themselves in higher education," says Susan Lee, assistant manager of co-curricular diversity & equity at U of T's Faculty of Kinesiology & Physical Education (KPE).
KPE has been running SOAR since 2009. Open to Indigenous teens, aged 14 to 17, the program is funded through the Ontario Ministry of Advanced Education and Skills Development, guided by U of T's Council for Aboriginal Initiatives and supported by First Nations House.
"I want them to know it's open for them," says Sarah Bear, a program coordinator and fourth year student, double-majoring in history and English. "They shouldn't be worried about coming here. They can succeed here."
Students this year are coming from Thunder Bay, Atikameksheng First Nation, Toronto, Oakville, Ottawa, Dryden, Whitefish River First Nation, Brampton, Ramara, Naughton and Mississauga. 
Lee says the organizers for SOAR are faculty, staff and students, who also act as mentors and role models.
Bear says she's excited to meet this year's cohort of students, and has helped plan a week that includes visits to various faculties across campus, Indigenous drumming, music and dance workshops and visits to First Nations House and The Native Canadian Centre of Toronto. It's an opportunity to show students they can leave home to go to school and still find a community here.
"They don't have to give up their own culture and their own sense of identity," says Bear.
Lee says a recent study of the SOAR program showed that a high percentage of students referenced their SOAR experience when applying to university, college or for awards. Many went on to complete post-secondary programs in everything from culinary arts to kinesiology to social work.
Sasha Reid, a former student coordinator for SOAR calls the program "life changing." Reid is from the small town of Dryden and knows how intimidating it can be to come to a bustling city to attend University. Now in her second year of a PhD program at the Ontario Institute for Studies in Education, she wants SOAR participants to know that anything is possible.
"It might be scary, but like a little bird leaving the nest, you might fall and hit the ground, but you might also just be able to spread your wings and fly," Reid says.
UTC