Robarts Library at 50: How Fort Book became the 'campus living room'
As it celebrates its half-centennial, Robarts Library is reflecting on its past – and looking towards its future – with an exhibit that traces the library's history
The University of Toronto's campus weekly, The Varsity, greeted students with a front-page photograph of John P. Robarts Library in 1973 – then a new, impossible-to-miss concrete giant on St. George Street.
"Welcome to U of T and Fort Book," the headline shouted.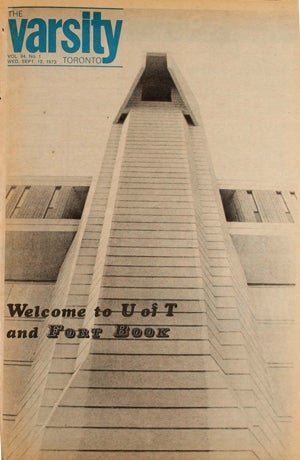 Now, as it celebrates its half-centennial, Robarts is reflecting on its past – and looking towards its future – with an exhibit that traces the library's history, including the architecture, technology and social movements that shaped its evolution. 
Originally built to house 2.7 million volumes and accommodate 4,100 people in reading rooms and study carrels, Robarts aimed to be the largest academic library building in the world, intended to make room for U of T's growing library collection and the influx of students born during the Baby Boom.
Then-U of T President Claude Bissell, who played a central role in its construction, called it "the final, climactic stage in the development of the higher learning at the University of Toronto."
The triangular library complex included the School of Library Science and what is now the Thomas Fisher Rare Book Library. The building's namesake, Premier John Robarts, said the buildings – which came with a $41.7-million price tag – should not be judged based on cost, "but in terms of how many people would pass through them over the next fifty years."
These days, as many as 18,000 people visit Robarts in a single day, while countless more access its collection online. The index card catalogue and coat check for visitors are long gone, but Robarts is now home to spaces for nursing, meditation, and mindfulness – even a family study room designed for parents and children, the first space of its kind in a Canadian academic library. Although the U of T Libraries collection contains more than 11 million physical items in total, it now mainly acquires electronic material and hosts data centres with a storage capacity of 1.5 petabytes. 
Yet, while the library's layout and technology have changed, its role remains the same: to support research, discovery and community, Chief Librarian Larry Alford said. "When Robarts Library opened, it was very much seen as a place for students – and faculty, but especially students – to come together to study and work together," he said. "That hasn't changed at all. I think it's as important now as it was in 1973."
To create much-needed study space, the library recently underwent its first expansion in 42 years with the addition of a free-standing, five-storey building on its west side. The project was made possible through the generous support of the late Russell and Katherine Morrison, along with one thousand other donors. Robarts Common came equipped with 1,200 new study spots – a 25 per cent increase – including soundproofed rooms with big-screen TVs for group study.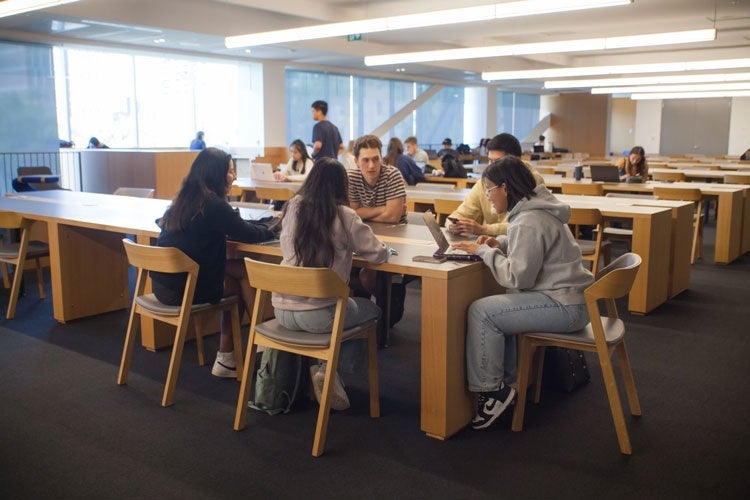 In the realm of technology, Robarts Library has long been a centre for innovation. Under the leadership of Robert Blackburn, chief librarian from 1954 to 1981, U of T Libraries became an early adopter of an automated catalogue. And while it was not the first institution to have a computer-output microfilm catalogue, Blackburn said Robarts was the first large research library anywhere that had converted its entire catalogue. "Our pioneering in the field was not unnoticed or unappreciated," he wrote in Evolution of the Heart, a history of U of T Libraries.
The first online catalogue, "Felix," came into service in 1987.
Today, Robarts Library supports digital scholarship including in the field of non-destructive analysis of ancient books by examining the physical properties of ancient volumes using techniques such as atomic force spectrometry. 
Jesse Carliner, a user services librarian and co-curator of the Robarts Library exhibit with university archivist Tys Klumpenhouwer, said technology was not the only important driver of change at the library – so, too, was the U of T community.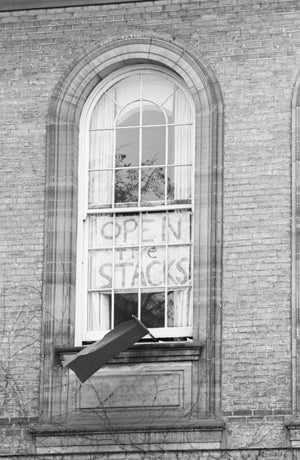 "The library has evolved from being this very formal, book centre to being more of a socially oriented student centre," Carliner said. "It went from being an imposing concrete monolith to kind of the campus living room."
While initially only faculty and graduate students were supposed to be granted access to the bookstacks, undergraduate students staged protests to open the stacks to everyone – and the library has continued to reshape itself over the years, hosting 2SLGBTQ+ events and adding prayer rooms and an ablution room for Muslim students. Just last summer, Fisher Library hosted Raymond Frogner, head of the archives at the National Centre for Truth and Reconciliation, for a talk about confronting historic biases and promoting Indigenous knowledge within library collections.
What has remained constant, however, is the lively debate surrounding the library's imposing concrete exterior.
The Brutalist landmark divided opinion from the start, with architect Ronald Thom saying it "represents everything in architecture that is arrogant and wrong." It has been compared to everything from a "giant chess piece" to a "sci-fi version of a medieval castle." But for the building's many critics, there seems to be an equal number of admirers. Italian author Umberto Eco described it as a "masterpiece of contemporary architecture" and, more recently, Robarts topped Monocle's list of architectural must-sees in its Toronto travel guide.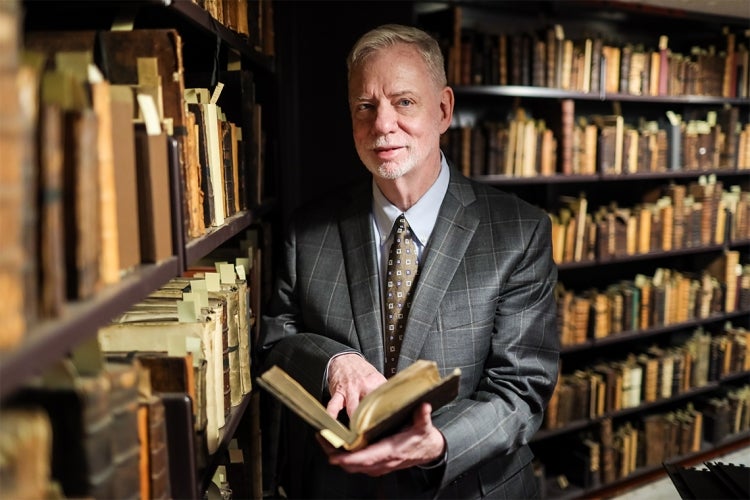 Chief Librarian Alford said he understands why the building's architecture is controversial, but has always been a fan. "If you look inside the building, as I've often done, you stand on the second floor and look up, you can't help but be impressed and it becomes clear that the architects paid a lot of attention to every detail," he said.
As for what the library will look like 50 years from now, Alford said it's impossible to predict – though he imagines it will play an increasingly important role in AI-assisted analysis and authentication of information.
"If you think about the radical changes over the last five decades, I don't think any librarians could have said where we were headed."
This story has been condensed. The original can be found here.
Robarts/freelance