Rise of the machines: U of T emerges as "ground zero" for the next wave of transformative technologies
Conference explores how artificial intelligence, machine learning and other computing technologies are poised to change everything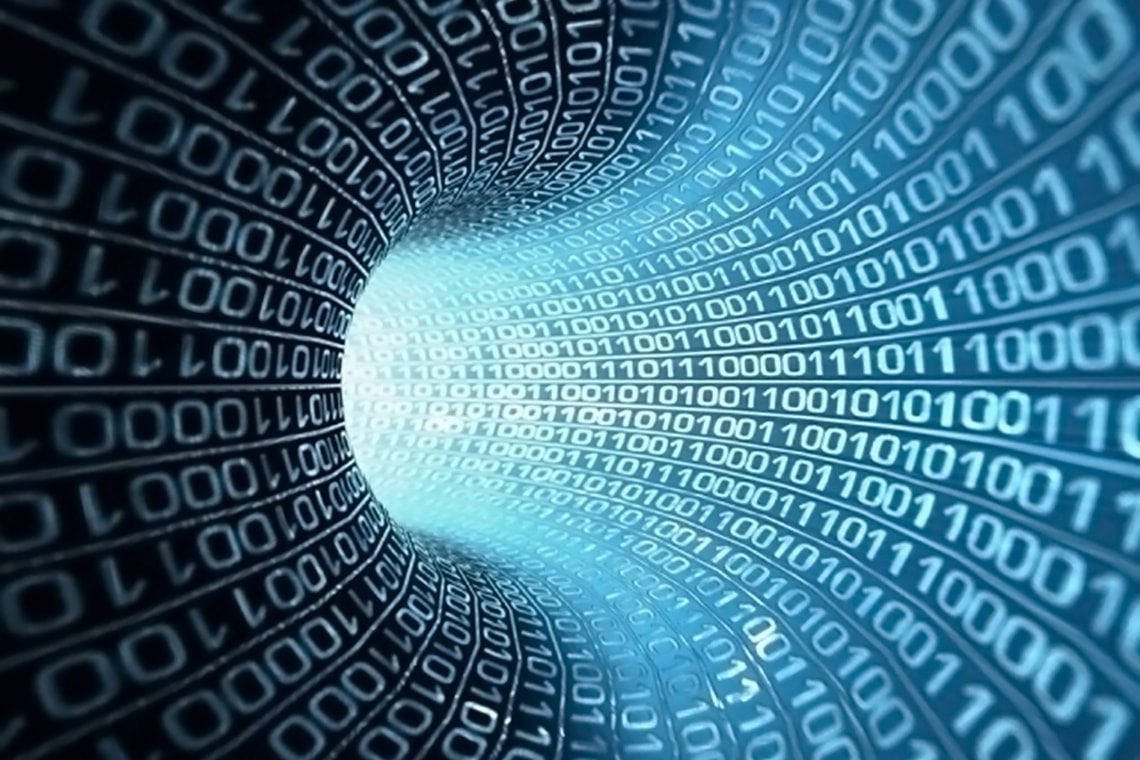 Some of the world's biggest companies, from banks to carmakers, are poised to have their businesses transformed by new computing technologies – many of which are being developed at the University of Toronto. 
John Ruffolo, the CEO of OMERS Ventures, delivered the message to a packed room at the Department of Computer Science Innovation Lab's (DCSIL) recent Funding Innovation conference. 
"U of T, over the past few years, has really exploded," Ruffolo said, referring to the research and startups emerging in areas like artificial intelligence, machine learning and blockchain technologies, among others. "It really is ground zero."
Ruffolo then laid out OMERS Ventures' plan to focus on five broad areas of innovation where U of T students and faculty are making a big impact: e-commerce, fintech, automation of work, autonomous vehicles and synthetic biology.
"The rate of change is unprecedented," Ruffolo said. "Disruption is happening at a pace that's hard to keep up to."
With $800 million under management, OMERS Ventures is the venture capital arm of one of Canada's largest pension funds. It has made investments in such high-profile startups as Shopify, Hootsuite and D2L, among others.
Mario Grech, a director and co-founder of DCSIL, one of 10 accelerators on campus, said the organization has been "inundated" with calls from the global entrepreneurship community, and is also getting recognition from Silicon Valley.
The same is true of U of T's department of computer science. Associate Professor Raquel Urtasun was recently tapped by Uber to lead its new research lab in Toronto, which will focus on self-driving vehicles. Similarly, Geoffrey Hinton, a University Professor Emeritus, referred to as the "godfather" of deep learning, was hired by Google four years ago. Both are key figures at the recently launched Vector Institute in Toronto, a collaboration between Ottawa, the province of Ontario, U of T and industry partners. The institute aims to promote research and commercialization of AI technologies, a field where Canada is widely regarded as a leader. 
The day-long conference consisted of a series of panel discussions that featured U of T researchers, industry leaders and startup founders. 
Richard Zemel, a professor in U of T's department of computer science and the Vector Institute's head of research, was among those who weighed in some of the ethical questions AI faces, including how to keep tabs on computers that are increasingly capable of learning without human input.  
"Good AI is one that be controlled by the outside," he said.
Others spoke about the challenges facing those charged with keeping people's information safe online. The topic turned out to be extremely timely as the world's biggest cyberattack – dubbed "WannaCry" – began to unfurl across 150 countries shortly after the panel's members including Kumar Murty, a professor of mathematics, took the stage.
The so-called "trough of disillusionment" surrounding augmented and virtual reality technologies was another hot topic. The term refers to the period of disappointment that follows the initial hype surrounding a new technology development. In VR's case, excitement over the propsects for the technology soared following Facebook's US$2 billion purchase of VR headset-maker Oculus Rift back in 2014.
"We haven't seen a whole lot of capital go into these companies so far, but that's going to change," promised Prashant Matta, a senior associate at OMERS Ventures.
One example of what's coming down the pipe: JanusVR, a company co-founded by Karan Singh, a U of T computer science professor, is reimagining the Internet as a virtual world where content is explored by walking through different rooms.
Why do its proponents believe VR is still a revolution-in-waiting?
Matt McPherson is a U of T alum who is now working for Toronto's Quantum Capture, which seeks to make more realistic human representations inside virtual reality experiences. He recalls one particularly perspective-altering moment during a VR experience: "This avatar turned to me and said, 'Hey buddy.' It was so spooky because I was sitting alone in my office, but I was no longer by myself."
UTC