Choir! Choir! Choir! and an all-night art party: Check out these January events at U of T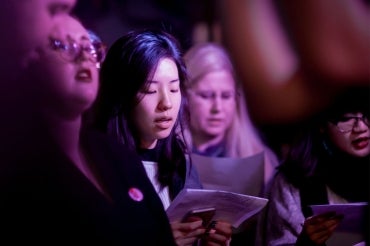 Chilly January days make it tempting to go into hibernation mode – only leaving the house when it's absolutely necessary. But with so many fascinating and fun (and indoor!) events taking place at and around the University of Toronto campuses this month, there's plenty worth bundling up for – ranging from a fine dining etiquette lesson in Mississauga to this weekend's Women's March in downtown Toronto. There's even an event  for which you don't have to change out of your pyjamas. 
Jan. 17
If you were lucky enough to get tickets to this sold-out Choir! Choir! Choir! event, start practising your vocal exercises now. The hugely popular choir group is coming to the Isabel Bader Theatre at U of T's downtown Toronto campus as part of UTSU's Frost Week.
Not in the mood for singing? Tranzac is hosting a Story Collider speaker series, where Toronto scientists are sharing stories about how they became interested in their fields. The event includes a number of U of T experts including a planetary geologist and an astronomer.  
Jan. 18
Still trying to process 2017? Head to the the Vivian and David Campbell Conference Facility at the Munk School of Global Affairs for the 14th annual Seymour Lipset Memorial Lecture: The Populist Challenge to Liberal Democracy. You'll hear from William A. Galston, an American political commentator who worked for Clinton administration and was involved in six presidential campaigns.
Jan. 19-20
If you're a recent grad or are graduating this year from the Faculty of Arts & Science, head to this weekend's Next Steps Conference at Chestnut Residence. It's free to attend the two-day event  where you'll hear from Ojibwe broadcaster Jesse Wente and other industry leaders about the amazing things you can do after you graduate.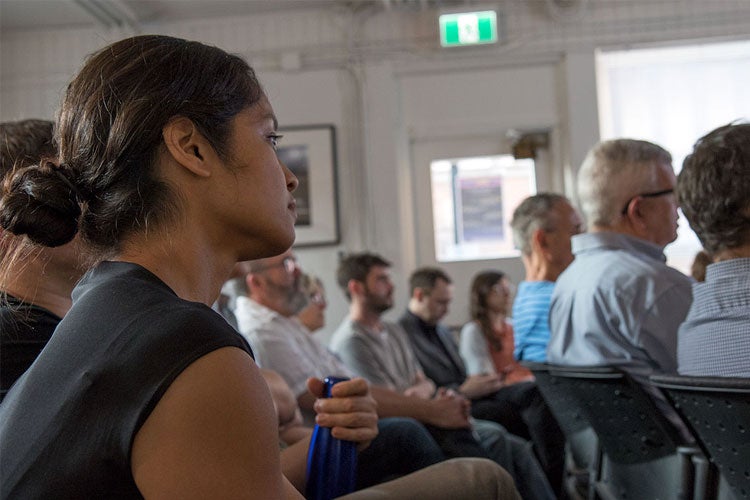 Monday Night Seminars (photo by Romi Levine)
Jan. 20
Explore the the ways in which religion and human rights intersect in Canada at an engaging event taking place at the Centre for International Experience. The discussion will explore the role of religious communities in addressing social policy issues, touching on Indigenous rights and Islamaphobia. 
Jan. 22
On Monday evening, head to U of T's tiny coach house – the home of the McLuhan Centre – for a Monday Night Seminar. This week's event is called Media Labours of Love and brings together leading media experts from U of T, Cornell and Ryerson for a discussion about how technology and media shape our lives.
Jan. 23
Chizoba Imoka, a PhD candidate in the educational leadership and policy program at OISE, will deliver the 17th Annual Hancock Lecture: Black and Educated? Unveiling The Contradictions and Redesigning The Future at Hart House. She'll be talking about how we can transform the education system to empower black students to bring about change in their communities.
Jan. 24
Today's your chance to hear U of T Scarborough's new writer-in-residence Aisha Sasha John. The poet, dancer and choreographer who performed at the Whitney Museum of American Art this past summer will be participating in a lunch time author reading.
If you're on the Fire and Fury waiting list, you'll want to attend this event: Author, columnist and former White House speechwriter David Frum will be speaking to Jeffrey Goldberg, editor-in-chief of The Atlantic, and Heather Reisman, CEO of Indigo Books & Music, about his new book Trumpocracy: The Corruption of the American Republic at the Rotman School of Management.
Jan.  25
Put on your comfiest pair of PJs and go to Hart House for the Night of Ideas – an all-night event happening  in 50 cities around the world, bringing together artists, philosophers, neuroscientists and other fascinating folks for an evening of interactive events centred around the concept of sleep.
Jan. 29
The U of T community will come together on the one-year anniversary of the mosque shooting in Quebec to remember the six Muslim men who were killed. More details will be released soon. 
UTC