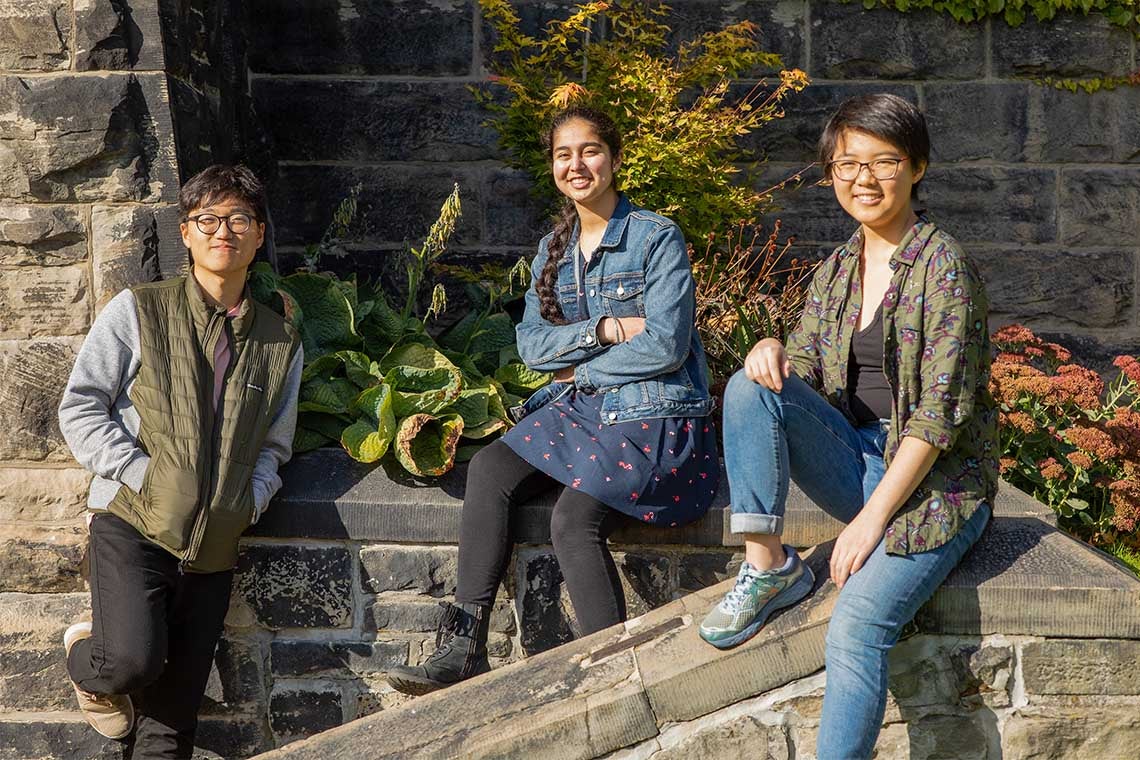 Three students come to U of T as Loran Scholars
Three students who excelled in high school and demonstrated "character, service and the promise of leadership" are coming to the University of Toronto with Loran Scholarships.
Chan-min Roh, Shiqi Xu and Abnash Bassi were among just 35 students who were awarded the prestigious scholarship, valued at $100,000. More than 5,000 students applied. 
All three come to U of T with an impressive track record of leadership and community service.
Roh, who comes from Regina, Sask., led the debate and soccer teams, and was on the leadership team of the Saskatchewan Youth Parliament. He is in the Faculty of Arts & Science at Victoria College.
Xu, from North Vancouver, B.C., has a passion for environmental issues and animal rights. She spearheaded a Meatless Monday campaign at her school that spread to her entire school district. She will be studying in the Faculty of Applied Science & Engineering.
While still in high school in Delta, B.C., Bassi, who is also studying engineering, led environmental workshops for neighbouring elementary school and helped lead a sustainability campaign with other high schools.
UTC