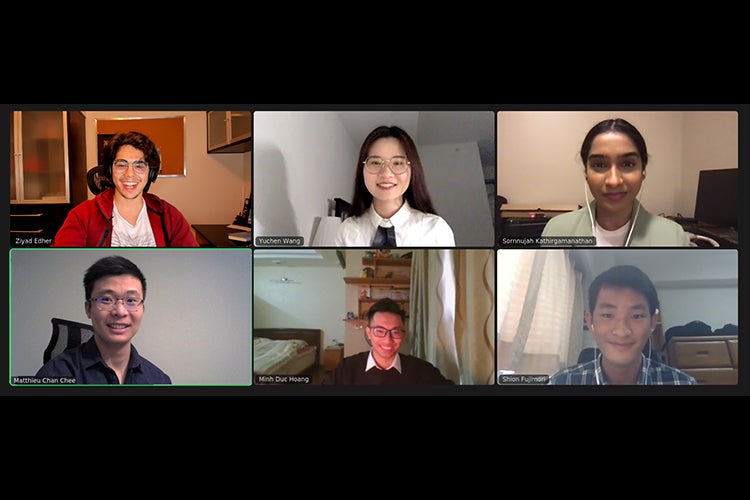 Team of six University of Toronto students wins ProjectX competition
A team of University of Toronto students has won the top prize in the ProjectX global undergraduate research competition.
The brainchild of the U of T Artificial Intelligence student group, ProjectX challenged undergraduate students around the world to use machine learning to address the impacts of climate change. The competition, which concluded in December, was divided into three categories: infectious disease; weather and natural disaster prediction; and emissions and energy efficiency.
The team from U of T that emerged victorious in the infectious disease category included computer science students Yuchen Wang, Matthieu Chan Chee, Ziyad Edher, Minh Duc Hoang and Shion Fujimori; as well as Sornnujah Kathirgamanathan, a molecular genetics and microbiology student in the Temerty Faculty of Medicine.
Operating remotely from Toronto, Vancouver, Japan, and Vietnam, the team members devised a neural network to forecast the infection risk of black Sigatoka, a fungal disease that can have devastating consequences for farmers, decreasing yields and driving up costs. They used Neural Ordinary Differential Equations – a family of deep neural network models invented in 2018 by U of T researchers – to create a new machine learning architecture incorporating weather patterns to predict the infections.
"As six undergraduate students, this success encouraged us to continue advancing the technology for humanity in the future," Chan Chee said.
UTC