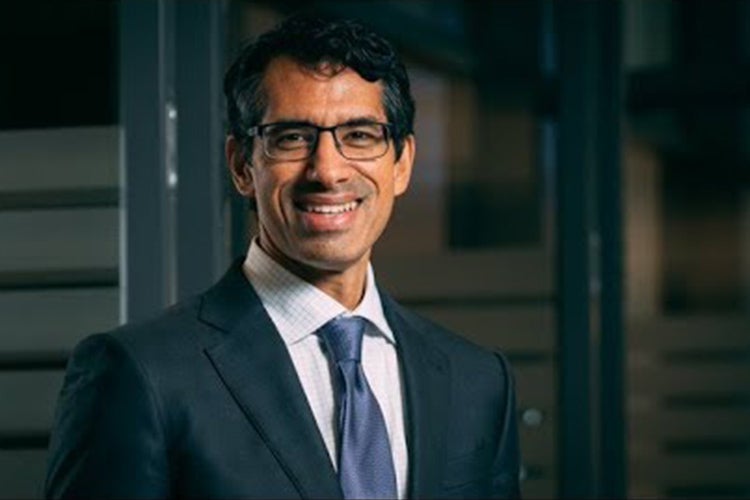 Taufik Valiante recognized with Connaught Innovation Award
Taufik Valiante of the department of surgery in the University of Toronto's Temerty Faculty of Medicine has received a Connaught Innovation Award to support his work on a medical device to treat neurological disorders.
"The Connaught Innovation Award will help fund the development and commercial deployment of an implantable medical device which aims to revolutionize the treatment of neurological disorders affecting one billion people worldwide," says Valiante, a physician and associate professor of neurosurgery.
The device, an adaptive neural implant for modulation and observation (ANIMO) will allow Valiante's team to implant proprietary machine learning and neuromodulation technology within the nervous system.
"ANIMO is first being deployed to treat epilepsy in canines in North America through an industry collaboration with a leading veterinary hospital in Canada, which is a stepping stone to deploying our technology to treat neurological disorders in humans," Valiante says. "It's being commercialized through the foundation of NerveX Neurotechnologies."
A startup accepted into the University of Toronto Early Stage Technology (UTEST) program, NerveX was recently awarded the 2021 RBC Prize for Innovation and Entrepreneurship (early stage).
A scientist with the Krembil Brain Institute, Valiante is also director, surgical epilepsy program and staff neurosurgeon at Toronto Western Hospital and director, Center for Advancing Neurotechnological Innovation to Application (CRANIA). 
UTC