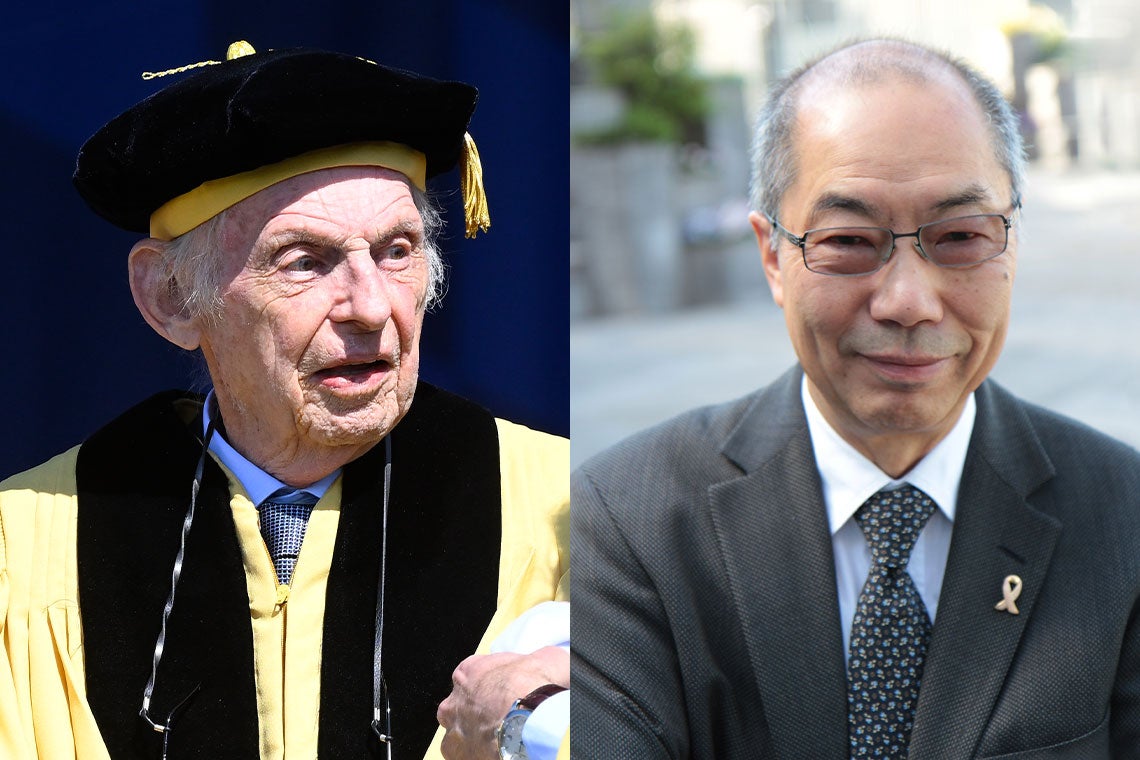 Tak W. Mak and Michael J. Trebilcock receive honorary degrees from Johns Hopkins University
Tak W. Mak and Michael J. Trebilcock have received honorary degrees from Johns Hopkins University (JHU) in Baltimore, MD.
Mak is a world-renowned cancer researcher and University Professor in the department of immunology in the Temerty Faculty of Medicine and senior scientist at the Princess Margaret Cancer Centre, University Health Network. A geneticist, immunologist and biochemist, he "has few peers in the world of cancer research," the citation from JHU noted.
His breakthrough accomplishments have reshaped the field. In 1984, Mak discovered the structure of the T-cell receptor for antigens, which opened the door to developing new immunotherapy drugs. His discoveries have contributed to researchers' understanding of immunity, particularly as it relates to cancer, arthritis, autoimmune disorders, heart disease and HIV/AIDS.
Throughout the course of his career, Mak has contributed to more than 700 papers, received more than 65,000 citations in leading scientific journals and garnered numerous prestigious international awards, including the 2023 International Award for Extraordinary Achievement in Cancer Research from the Pezcoller Foundation and the American Association for Cancer Research.
A globally renowned legal scholar and economist and University Professor Emeritus in the Faculty of Law, Trebilcock is an "internationally distinguished and pioneering scholar of the law and economics movement," the JHU citation said.
For 50 years, he held a tenured appointment at U of T, where he founded the university's prestigious law and economics program – which now bears his name – and helped it become a global leader in the interdisciplinary exploration of law and economics.
A prolific scholar, Trebilcock is the author of nearly 150 articles, more than 60 book chapters and 44 books.
His many awards and honours include: Fellow of the Royal Society of Canada; Honorary Foreign Fellow of the American Academy of Arts and Sciences; the Mundell Medal for legal writing in Ontario; the Canada Council Molson Prize in the humanities and social sciences; and the Ontario Premier's Discovery Award for the social sciences and humanities.
UTC