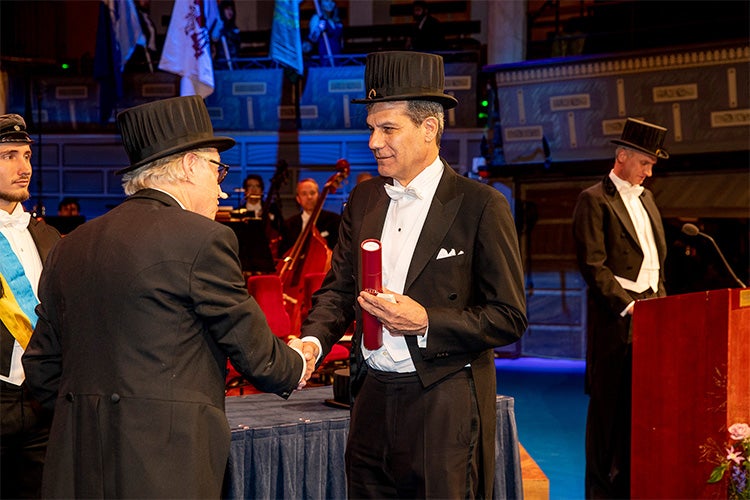 Richard Florida receives honorary degree from Sweden's KTH Royal Institute of Technology
Richard Florida, a University Professor at the University of Toronto's Rotman School of Management, has received an honorary degree from the KTH Royal Institute of Technology in Stockholm, Sweden.
Florida received the award on Nov. 15. In bestowing the award, the institute cited Florida's work as one of the world's leading researchers in urban development and renewal – and his involvement with KTH over 15 years, lecturing, presenting at conferences and helping to develop a research centre.
Florida is also the director of cities at U of T's Martin Prosperity Institute. He's the co-founder and editor-at-large of The Atlantic magazine's CityLab, and the author of The New Urban Crisis and The Rise of the Creative Class.
UTC