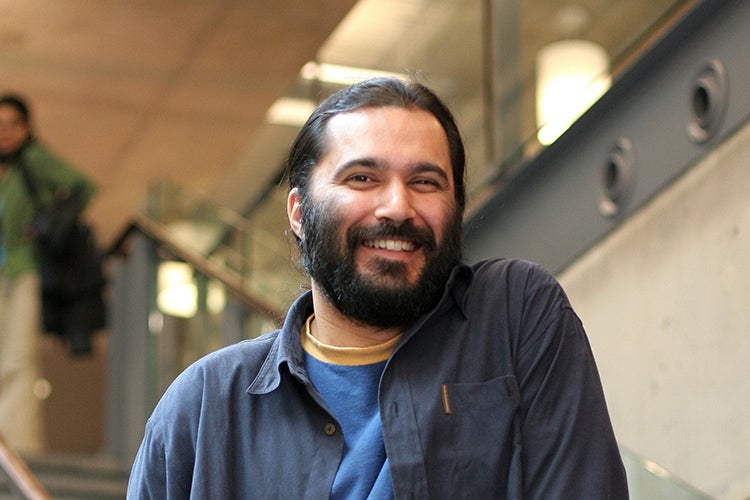 Professor Karan Singh receives Connaught Innovation Award
Professor Karan Singh, whose research spans augmented reality, computer animation and graphics, human-computer interaction and virtual reality, has received a Connaught Innovation Award.
Singh, a professor of computer science in the Faculty of Arts & Science, was recognized for the development of a system named JALI that automatically animates a computer-graphic 3D face synchronized to recorded speech. The system translates the speech into jaw and lip movements – creating a lip-synched, computer-generated character, which can be further enhanced with additional JALI tools.
Primarily designed for video game developers, JALI provides an alternative to the performance capture systems and manual animation techniques used in producing lip-synched character animation.
"My team and I are honoured and grateful to win this award, given the highly innovative and diverse research happening at the University of Toronto," says Singh. "It will help us commercialize our work, taking it from the domain of disruptive research to a suite of commercial products.
"We have an impending announcement on the extensive use of our technology in a much anticipated game title. And while we have been focused on the AAA game market, our technology has great untapped potential in film and TV, virtual assistants, chatbots, accessibility, speech therapy and training."
Faculty of Arts & Science