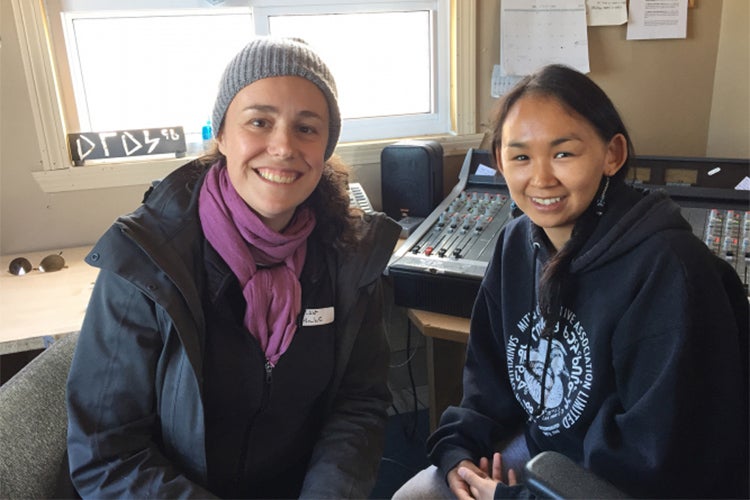 PhD student recognized for academic achievement and potential to improve society
PhD candidate Megan Sheremata has won a $15,000 award that recognizes women in the U.S. and Canada pursuing a doctorate-level degree.  
The PEO Scholar Award recognizes women for high academic achievement and their potential to have a positive impact on society.
For her doctoral research, Sheremata, a student at U of T Scarborough, collaborates with four Inuit communities in eastern Hudson Bay: Kuujjuaraapik; Umiujaq; Inukjuak of Nunavik (the Inuit territory of Northern Quebec) and Sanikiluaq, on the Belcher Islands of Nunavut. Her work focuses on Inuit knowledge of environmental change, with the goal of mobilizing Inuit knowledge so that policy-makers and researchers can better support Inuit priorities in the region.
UTSC