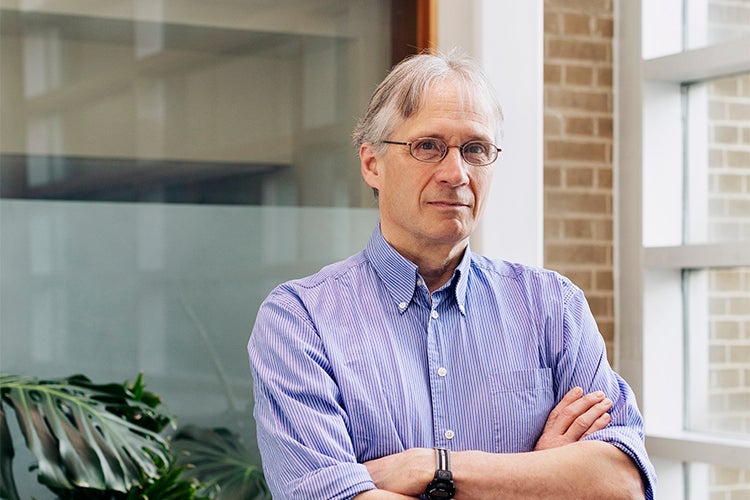 NETCARE project receives Brockhouse Canada Prize for Interdisciplinary Research in Science and Engineering
The Brockhouse Canada Prize for Interdisciplinary Research in Science and Engineering was awarded to the University of Toronto-based NETCARE project for its contribution to climate research in Canada's Arctic.
Awarded by the Natural Sciences and Engineering Research Council of Canada, the prestigious prize recognizes outstanding Canadian teams of researchers from different disciplines whose work together produced a record of excellent achievements in the last six years.
NETCARE – the Network on Climate and Aerosols – was established in 2013 with the goal of understanding how aerosol particles are formed and travel through the atmosphere, and the effects they have on climate. Led by Professor Jonathan Abbatt in the department of chemistry in the Faculty of Arts & Science, the NETCARE collaboration includes Professor Jennifer Murphy, also of the department of chemistry, and more than 40 Earth science experts from universities and federal research labs across Canada.
"Abbatt and Murphy's contributions to the fundamental understanding of aerosols, ultrafine particle growth, and atmospheric ammonia regulation provide insights into the molecular and microscopic factors that contribute and shape climate change in the arctic, a matter of global importance," said Professor Robert Batey, chair of the department of chemistry. "Under their leadership, NETCARE has brought together researchers and graduate students from across Canada and internationally to study this important problem."
The team distills massive amounts of field data and observations to improve climate models that predict environmental changes that are likely to take place in the Arctic over the coming decades. These predictions can help policymakers prepare for and mitigate the worst of the effects of climate change in the Arctic.
"The Arctic is warming at twice the rate of the rest of the planet – and the research done by Jonathan Abbatt, Jennifer Murphy and all the members of NETCARE  is vital in helping us better understand the complete climate system," said Scott Mabury, a professor of environmental chemistry and U of T's vice-president, operations and real estate partnerships and vice-provost, academic operations. "The University of Toronto congratulates them on this important recognition of their outstanding contributions to climate research."
Arts & Science