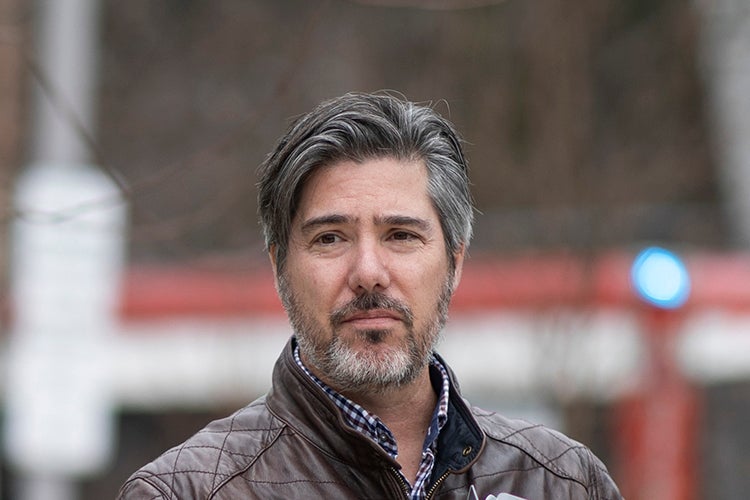 Matt Ratto recognized with Minister of College and Universities' Award of Excellence
Associate Professor Matt Ratto of the Faculty of Information has received a Minister of College and Universities' Award of Excellence for his extraordinary contributions to the COVID-19 response in Ontario through the Toronto Emergency Device Accelerator (TEDA).
"The University of Toronto congratulates Professor Ratto on this important recognition," said Professor Christine Allen, U of T's associate vice-president and vice-provost, strategic initiatives. "When essential protective health equipment was in short supply this spring, he coordinated a 20-strong team of professionals, using equipment like 3D printers to produce materials such as reusable face shields – and user-friendly guidelines to ensure they would be used safely."
"Partnering with the Toronto General Hospital, the Hospital for Sick Children and Sunnybrook Health Sciences Centre among others, they were able to make a real and immediate difference."
Ratto said TEDA shows "the clear positive impacts" that can happen when people work across disciplines and connect directly to communities in need.
"I was so impressed at the way University of Toronto faculty, staff, and students worked directly with health-care professionals in hospitals and long-term care facilities to create innovative solutions to the critical supply issues we faced in Canada," Ratto said. "Some of this work leveraged U of T's technical expertise and involved new uses of digital fabrication equipment like 3D printers and laser cutters. But much of it involved the study and analysis of social context and workplace organization as part of the process of finding and fitting innovative solutions into actual use.
"I'd like to thank the designers, engineers, scientists, clinicians, and humanities scholars who all lent their knowledge and skills to the project."
UTC