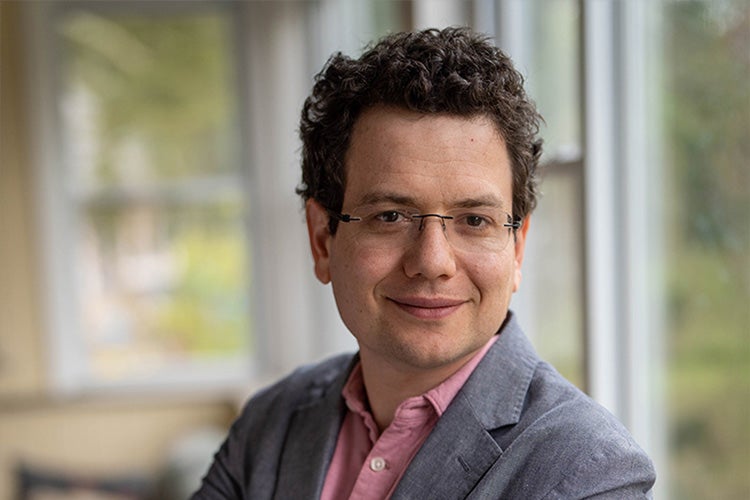 Mark Braverman recognized with Abacus Medal
Mark Braverman, an alumnus and former faculty member of the University of Toronto's department of computer science and department of mathematics, has been awarded the 2022 Abacus Medal by the International Mathematical Union (IMU).
The medal is awarded to mathematicians under 40 for "outstanding contributions in Mathematical Aspects of Information Science."
The IMU recognized Braverman "for his path-breaking research developing the theory of information complexity," according to the award citation. "His work has led to direct-sum theorems giving lower bounds on amortized communication, ingenious protocol compression methods, and new interactive communication protocols resilient to noise," the IMU wrote.
Braverman earned his master's degree and PhD from U of T; during his doctoral studies he was advised by University Professor Emeritus Stephen Cook. He returned to U of T as an assistant professor jointly appointed in the departments of mathematics and of computer science in the Faculty of Arts & Science during the 2010–2011 academic year. He is a professor in the department of computer science at Princeton University.
"I am very grateful for the generous mentorship I've received at the University of Toronto, from my PhD adviser Professor Stephen Cook, from Professor Michael Yampolsky, and others," Braverman said. "I have learned much, not just about specific technical matters, but more broadly about being a better scientist, colleague and mentor."
Computer Science