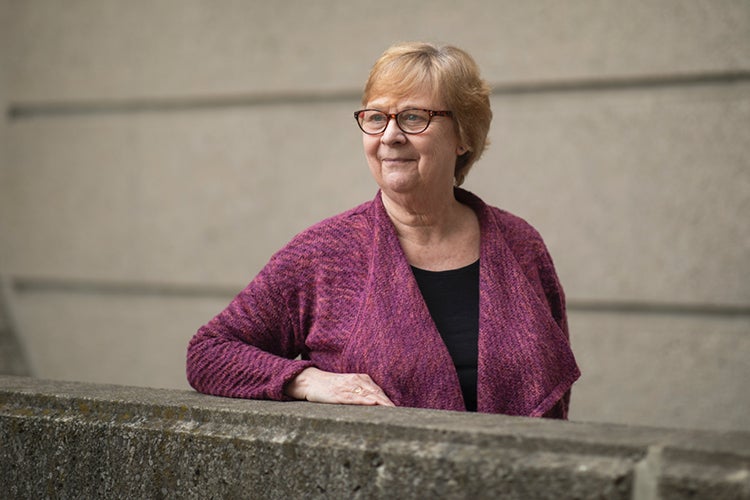 Lari Langford receives Northrop Frye Staff Award
For her commitment to the student experience, spirit of service and willingness to go above and beyond, librarian Lari Langford has received the Northrop Frye Staff Award.
The honour is one of the Awards of Excellence presented by the University of Toronto Alumni Association in collaboration with the university. The prestigious program dates back to 1921 and recognizes outstanding faculty, staff and students.
In her 40-year career, Langford has excelled in a wide range of library positions across campus. Now head of user services at Robarts Library, she has overseen such innovations as the TCard, which revolutionized student identification and access to services. She is also an advocate for students' accessibility needs, helping to establish the Accessible Content ePortal (ACE), which has grown into a province-wide repository of accessible-format texts that supports students with print disabilities.
Since the onset of COVID-19, Langford has worked tirelessly on students' behalf. She was instrumental in establishing curbside pickup – often personally retrieving materials from other campus libraries. Her unit's contributions to "Ask a Librarian" saw student engagement increase by 60 per cent during the pandemic.
Langford retires in June 2021. In honouring Langford, the alumni association notes that her colleagues praise her as an outstanding librarian, who is deeply valued for her many selfless contributions, her sage input and her high personal standards.
Alumni Association